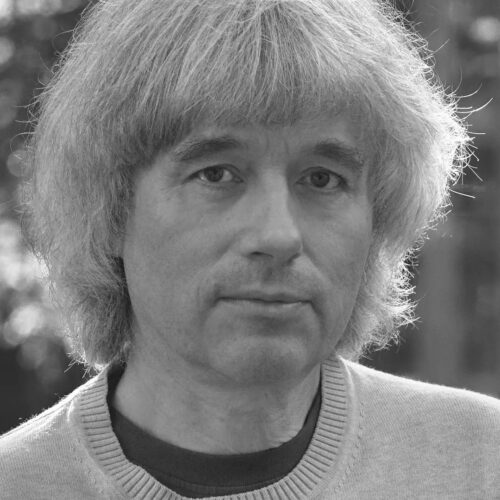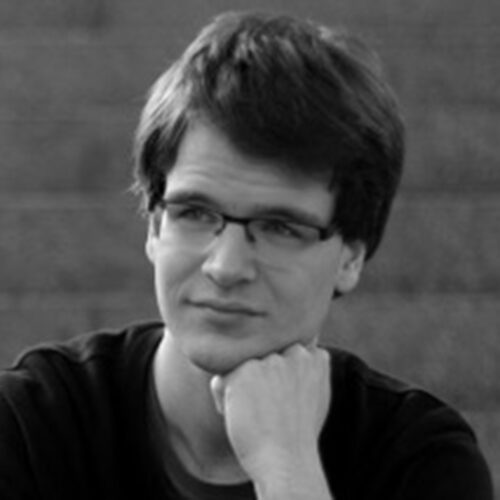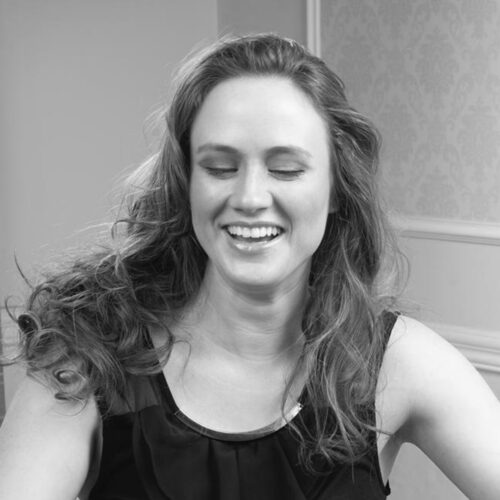 Piano and fortepiano artist Dávid Szilasi (1997) obtained his Master's degree with Highest Honors in 2021 at the Liszt Ferenc Academy of Music, where his professors were András Kemenes, Jenő Jandó, Rita Wagner and Gábor Csalog. He is currently studying at the Sibelius Academy in Helsinki under the guidance of Tuija Hakkila's fortepiano class.
He began his piano studies at the age of six. Among his numerous competition results the especially noteworthy are the Bence Szabolcsi Jubilee Piano Competition (first prize, Budapest), Nyíregyházi Piano Competition (first and Sára Jenő prizes) and the Budapest Liszt Festival and Piano Competition (first prize). In 2014, he was a semi-finalist in the Virtuózok talent show.
Notably he performed at the Solti Hall on the 80th birthday of György Kurtág and the 75th birthday of Péter Eötvös, additionally, he is a returning guest at the Downtown Art Days, the Gödöllő Liszt Festival and the Budapest Spring Festival.
As a soloist he has collaborated with numerous Hungarian and International orchestras. Recently he played in Helsinki Music Center, and at the Conservatoire de Strasbourg. He made his debut in Finland in the fall of 2022, when he performed Beethoven's Piano Concerto in C minor with Sakari Oramo's Kapubändi orchestra.
Even before completing her studies with Prof. Jean-Claude Gérard and
Prof. Aurèle Nicolet, Wally Hase became principal flutist of the Staatskapelle Weimar at the age of 22, a position she held until 2009.
In 2000, Wally Hase was appointed full professor of flute at the University of Music FRANZ LISZT Weimar, and from 2014 – 2018 she also held a visiting professorship at the University of Music Krakow.
Since October 2018, Wally Hase has been Univ. Professor of Flute at the University of Music and Performing Arts Vienna.
She continues her orchestral activities as a solo flutist with the Camerata Salzburg, the Cappella Andrea Barca, conducted by Sir András Schiff, the Staatskapelle Dresden, and the SWR and WDR Symphony Orchestras, among others.
Wally Hase has a rich concert life with recitals, solo concerts as well as chamber music and gives master classes in Europe, Australia, Asia and South America.
Numerous recordings with various radio stations, CD recordings with solo and chamber music and an international jury activity complete the picture of her musical activities.
Wally Hase is Haynes Artist and plays on a silver flute by Wm.S.Haynes/Boston.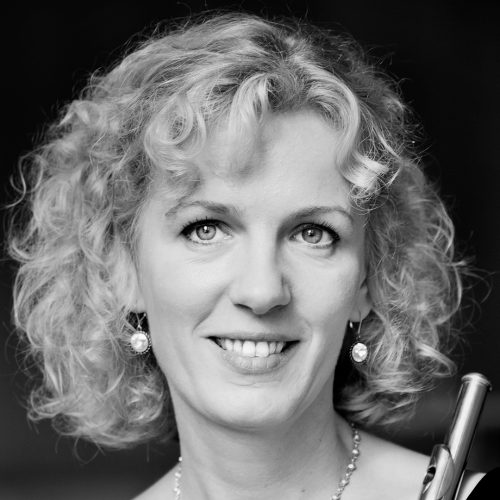 The Hungarian born flautist Anna Garzuly-Wahlgren is a valued international soloist, chamber musician and educator. She has been a long-time member of the Gewandhaus Orchestra (as Associate and Acting Principal Flutist). Since 2017 she is appointed Professor for Wind Chamber Music at the Hochschule für Music Felix Mendelssohn-Bartholdy in Leipzig, since 2019 she is also Professor for Flute at the Hochschule für Music Franz Liszt in Weimar.
Anna studied in Budapest, Munich and New York, her mentors were Lóránt Kovács, György Kurtág, Paul Meisen and Jeanne Baxtresser. Already during her studies, she won several prizes in a number of major international music competitions like in Geneva, Scheveninge, Kobe, Markneukirchen and Budapest. She was a winner of the East & West Artists competition for a New York debut concert in Carnegie Hall and received the "Musikförderungspreis" of the Konzertverein Ingolstadt. As a member of the Gustav Mahler Youth Orchestra, she assembled her first orchestra experiences under the lead of Claudio Abbado. She financed her studies with numerous scholarships, from the Soros Foundation, the Rotary Club of Munich and the Hungarian State Eötvös Scholarship.
Her solo performances include concertos with the Gewandhausorchestra under Herbert Blomstedt and Riccardo Chailly. As a chamber musician she is a frequent guest artist on international festivals, she worked with the Sabine Meyer Ensemble, the Linos Ensemble, the Gewandhaus Octet, the "Armonia" Ensemble, the Neues Bachisches Collegium Musicum, the Munich and Leipzig Chamber Orchestras and the Budapest Festival Orchestra among others.
Anna is a founding member of the renowned Leipzig Flute Ensemble "Quintessenz", who in 2021 will celebrated their 25th anniversary.
In great demand as a teacher, she is passing on her knowledge at the Music Universities of Leipzig and Weimar, at the Mendelssohn Orchestra Academy of the Gewandhaus orchestra and on masterclasses in Europe and Asia.
Her versality in music styles and the colourfulness of her playing is recognised internationally, she appears on several rewarded orchestra and chamber music recordings.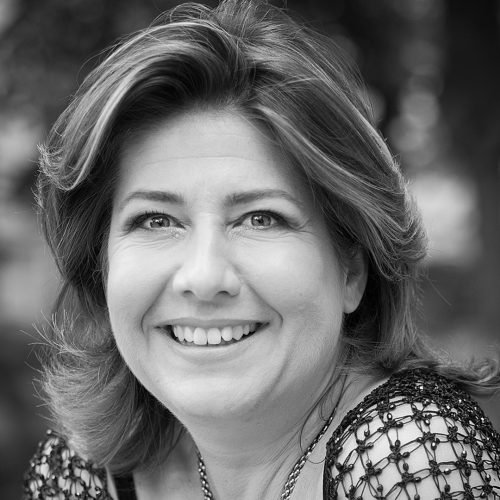 Born in 1969 in Budapest, Hungary
From 1987 vocal studies at the Bela Bartók Conservatory in Budapest, then from 1989 at the Conservatory in Vienna in the subjects of solo singing with Prof. Margarete Bence as well as song and oratorio singing with Prof. David Lutz, 1993 diploma with distinction
During her studies, she was a member of the ORF Choir in Vienna from 1989 to 1993, where she performed as a soloist with focus on contemporary music. She was subsequently a member of the ensemble at the Komische Oper in Berlin until 1997 and at the Bonn Opera until 1999.
Guest collaborations at renowned festivals such as the Salzburg Festival ("Die Fledermaus"), the Schwetzingen Festival ("Figlio del selve"), the Bayreuth Festival ("Parsifal" directed by Christoph Schlingensief), the Budapest Wagner Days (Ring), the Herrenchiemsee Festival ("Falstaff") and the Vienna Schubert Weeks ("Alfonso und Estrella") as well as at numerous theaters such as the Bavarian State Opera (premiere of "Bernada Albas Haus" under Zubin Mehta, "Arabella"), the Städtische Bühnen Münster ("Der Rosenkavalier"), the Konzerthaus Turku ("Don Giovanni"), the Komische Oper Berlin (most important Mozart roles) and the Teatro di San Carlo in Naples ("Parsifal")
Regular guest at major European orchestras such as Chapelle Royal, Gewandhausorchester Leipzig, Rundfunkorchester des WDR und HR, Concentus Musicus Wien, Swedish Radio Symphony Orchestra, Royal Flemish Philharmonic, etc.
Extensive concert and song performance activities in Europe, Asia and South America
Collaboration with directors such as Christoph Schlingensief, Harry Kupfer, Christine Mielitz, Hans Neuenfels, Manfred Beilharz and Andreas Homoki as well as with conductors Zubin Mehta, Pierre Boulez, Phillipe Herreweghe, Helmut Rilling, Nicolaus Harnoncourt, Adam Fischer, Peter Schneider, Herbert Blomstedt and others
Numerous radio, television and CD productions with the labels Farao Classics ("Vineta – Ein Liederabend" by J. Brahms, "Requiem" by W.A. Mozart, "Matthäuspassion" by J.S. Bach), Hungaroton (first recording "Il Gelsomino" by G.F. Händel with solo cantatas, "Z. Kodály – Complete Edition for Voices and Piano"), Capriccio ("Athalia" by F. Mendelssohn Bartholdy, "Die letzten Dinge" by L. Spohr), BIS Records AB ("Forest of the Amazon") and others.
Awarded the 3rd prize at the Erkel-Kodály Singing Competition Budapest 1990, the International Prize at the Mary Garden Singing Competition Aberdeen 1991, the 2nd prize at the Grand Prix Franz Schubert Vienna 1991 and winner of the International Music Competition of the ARD 1996
Lecturer at master classes in Stavanger 2004, Sao Paulo 2007 and at the University of MusicFranz Liszt Weimar 2012
From 2007 lecturer at the Berlin University of Arts and since 2010 also at the University of Music Franz Liszt Weimar
From winter semester 2013 Professor of Voice at the Hanns Eisler Academy of Music Berlin, where she leads the contemporary course in addition to her voice classes.
From 2017 establishment of a close collaboration between the Franz Liszt Academy of Music Budapest and the Hanns Eisler Academy of Music Berlin with Andrea Meláth (the head of the voice department), which provides the opportunity for exchange of ideas and joint programs/projects through courses, concerts and opera performances for voice students.
Kendzsi Tanaka was born in Hungary, and he is half Japanese. He studied piano at the Vántus István Music High School with Dr Lucz Ilona from 2009-2013 in Szeged, Hungary. He then graduated from The Royal Academy of Music, London in 2017 under the tutelage of Joanna MacGregor. He earned his masters degree in Piano Performance with Niklas Sivelöv at The Royal Danish Academy of Music in Copenhagen, after which he continued to the Advanced Postgraduate program, giving his debut concert and graduating in 2022. He has won several prizes in international piano competitions, and he is currently pursuing his international career, as he continues to perform in venues around the world. He outstandingly likes playing music from Bartók, Brahms and Bach, but loves experimenting with contemporary music, jazz and electronic music as well. Being based in Copenhagen, he is also organizing concerts and festivals with great success, his goal being to add his approach to the cultural life in the Danish capital. Kendzsi also enjoys cooking, woodworking, and web development.
In 1989 Ian Fountain became the youngest winner of the Arthur Rubinstein Piano Masters Competition in Tel Aviv at the age of nineteen. He was educated as a chorister at New College, Oxford and later at Winchester College. He studied piano under Sulamita Aronovsky at the Royal Northern College of Music. Since that time he has enjoyed a wide-ranging and varied career, performing extensively throughout Europe, the USA, the UK and the Far East, with orchestras such as the London Symphony and Sir Colin Davis, the Israel Philharmonic and Zubin Mehta, and the Czech Philharmonic and Jiri Belohlavek. He has also performed with the Deutsches Symphonie-Orchester Berlin, the Philharmonia, London Philharmonic Orchestra, Hallé, City of Birmingham Symphony Orchestra, Vienna Chamber Orchestra, Singapore Symphony and Utah Symphony amongst many others. In Moscow he was invited to open the 1992/3 season of the Moscow Conservatoire and in Poland he marked the 150th anniversary of Chopin's death by playing both Chopin concertos in Krakow.
As recitalist, he has performed in major centres such as New York, Chicago, Paris, Berlin, Madrid, and Jerusalem. He is a regular guest of international festivals such as Prague Spring, Berlin, Schleswig-Holstein, Enescu (Bucharest) and Kuhmo. He has performed an extensive repertoire of over 60 concertos, including the complete cycle of Mozart concertos.
As a chamber musician, he enjoys many long-standing collaborations with musicians such as David Geringas, Ulf Hoelscher, and the Mandelring and Emperor Quartets, performing in concerts and festivals throughout Europe, Japan and Korea. He has also in recent years embarked on performances as a conductor, in which role he has developed a close relationship with the Israel Chamber Orchestra. Ian Fountain has made several critically acclaimed recordings, including for EMI (20th Century Piano Sonatas), CRD (Beethoven Diabelli Variations), and for Sony and Haenssler Classics the complete works for cello and piano of Beethoven, Chopin and Mendelssohn and Rachmaninov with the cellist David Geringas.
In 2008 he collaborated in the preparation of the present editions of Beethoven Sonatas and Variations for Piano and Cello published by Henle Verlag, Munich. Since 2001, Ian Fountain has been a piano professor at the Royal Academy of Music, London. He holds an annual summer masterclass at the Accademia di Cervo, Italy, and further masterclasses around the world. He has served on the juries of international piano competitions, including at the Arthur Rubinstein Competition in 2011.
"István I. Székely is a truly wonderful pianist and musician. He has a poetic touch at the keyboard giving every note and phrase an artistic and symbolic
meaning. With an outstanding technical command of the instrument he takes you by the hand to the inner meaning of the works that he interprets" Graham Jackson, Madrid
"István has acquired a flawless technique of the highest professional standard, as well as a superb sound control which he was able to show at an impressive performance of Liszt's Totentanz for Piano and Orchestra last autumn. Additionally, he has a unique talent for shaping musical structures in the most natural way, understanding and projecting the composer's intentions with empathy and clarity. In my view, there is no doubt about István I. Székely's qualification to become one of the most successful representatives of our profession. "
Achim Holub, conductor, London
"Following an impressive curriculum, the young Hungarian pianist István I. Székely left us speechless thanks to a dazzling performance of technical prowess. His performance shone splendidly in virtuosity and he moved his hands with incredible dexterity, delivering clean and clear passages of orchestral sonority. The two works by LISZT that closed the program were the ideal vehicle for István I. Székely to show off his wide range of virtuosic capabilities, which, as we said before, left the faithful audience of the ADOC Auditorium wanting more. They applauded with a standing
ovation."
"…what struck me the most was the intimacy and connection, it was as though every note was speaking from the essence of his soul. Wow! "
Christina Cooper, London
Professor at the Katarina Gurska conservatory in Madrid and Franz Liszt Centre for young talents in La Nucia (Spain). István is a concert pianist and internationally recognised teacher: he has been invited to give Master Classes in the Bartók Béla Faculty of Arts in Szeged, Ádám Jenő Conservatory in Budapest (Hungary), the Kunstuniversität of Graz, the Gustav Mahler Universität in Klagenfurt (Austria), in Tel Aviv Conservatory, in Jerusalem Hassadna Conservatory, the World Teachers Conference in Novi Sad (Serbia), the Katarina Gurska Conservatory in Madrid, Forum Musikae (Madrid), in the International Piano Festival "UIS" in Bucaramanga, in Manizales (Colombia), Special School of Music in Apatin, Sombor, Senta, Backa Topola (Serbia), Conservatory in Alicante and Dénia, in the International Music Festival in Valencia (Spain) etc.
He is frequent jury member in international competitions such as the Franz Liszt International Competition in Rome, Giulio Rospigliosi Competition (Italy), the Takács International Competition in Oberschützen, The Bartók Béla International Competition of Graz (Austria), the Scherzo International Piano Competition in Tel Aviv, National Competition of Israel in Ashdod, Orbetello International Piano Competition, Bucaramanga (Colombia), the IMFV Valencia competition, the Ibiza International Competition, the "Villa de Xabia" International Competition etc. Winner of several awards in national and international competitions.
Since the age of 15 he has given recitals in Europe, the United States, South America and Asia. To name a few: Concerts in Russia with the Symphonic Orchestra A. Safonov, Gothenburg Piano Festival Sweden, Subotica Philharmonic Orchestra in Serbia, San Juan and Orihuela Orchestra in Spain, in Alexandria and New Harmony (Indianapolis, USA), the Hungarian Academy in Rome (Italy), in the International Piano Festival in Bucaramanga and International Piano Festival in Barrancabermeja, cycle "International Season in Manizales" in Colombia, "Kolarac" in Belgrade (Serbia), Zagreb, Ljubljana, Reunión Island, in the "Kodály" Institute, "Kodály" School, in the "Béla Bartók" Museum, in one of the most important festivals "Zsidó Kulturális Fesztivál" in Szeged (Hungary), recitals in Sweden, Greece, in the festival "Midis-minimes", in "Muziekacademie de Berchem-Sainte-Agathe in Brussels (Belgium) and in Spain in important auditoriums such as the Palacio de Cibeles in Madrid, Palau de la Música in Valencia, Teatro Principal de Alcoy, congress center" Victor Villegas "in Murcia, in the" Adoc ", in the University of Burgos, in the International Chamber Music Festival in Calpe, in" Dénia Classics ", Aula de la Cam in Alicante, Teulada Auditorium, La Beneficencia in Valencia, in the Auditorio de la Diputación, "ADDA" in Alicante, Auditorium Mediterrania in La Nucia among others. He has performed in private concert for the Princess of Thailand S.A.R. Chulabhorn Mahidol.
His teachers were Aleksandar Madzar, Daniel Blumenthal, Orsolya Szabó, Benjamin Oren, Michael Boguslavski, Mátyás Molcer, Valéria Utasi, Milica Dundjerov at the Brussels Royal Conservatory, Jerusalem Rubin Academy, Kodály Institute of Kecskemét, Conservatory of Subotica and Music School in Sombor.
István has performed with international artists such as Yaron Traub, Clara Novakova, Joaquin Palomares, Joan Enric Lluna, Jovan Bogosavljevic, Susanna Gregorian, with the soloists of the Orchestra of Valencia etc. In 2017 István I. Székely the recording of several Chopin etudes of exceptional virtuosity for the sounding of the animated short film Impromptu, directed by María Lorenzo and produced by Enrique Millán, with the participation of Cultur Arts (Generalitat Valenciana) and the A Punt Media network . Impromptu has been one of the most relevant Spanish animation shorts of the last year, being shortlisted for the Goya 2018 Awards. It was premiered at the emblematic Alcalá de Henares Film Festival, and so far it has been screened in more than 50 events in 20 countries, such as the Animation Festival of Annecy (France), the Bristol Encounters (United Kingdom), Anima Mundi (Brazil) or the Animation Nights (New York).
Prizes won: Best Art Animation at the Expression Art Movie Festival (Los Angeles, USA), Best Short Film (exaequo) at the Animaze Animation International Festival (Montreal, Canada), Best Experimental Animation Short at the International Animation Cardboard Festival – La Tribu (Buenos Aires, Argentina), Best Animation Short Film at the Astorga Film Festival (Spain), Best Valencian Animation at the Cortoons (Gandía) István I. Székely is the Founder and the Artistic director of the Franz Liszt Center Piano Competition, the Great Piano Masters Competition, the Denia International Piano Festival, the Alicante International Piano Competition and the Sombor Philharmonic.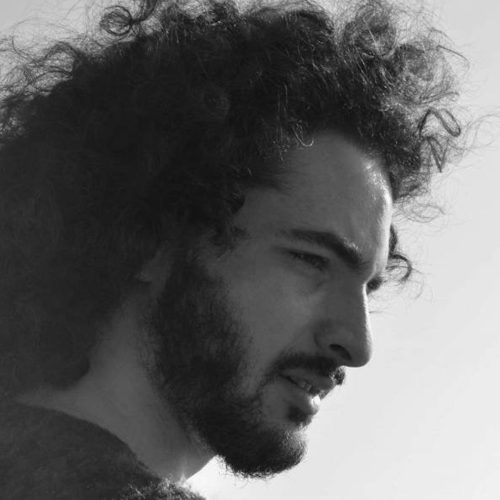 Composer, Conductor, Creative Director: Echo Ensemble
In a time of narrow specialisations, Noah Max is an exception to prove the modern rule: he began his musical life as a cellist and is now active as both composer and conductor. Either activity would be enough for most young musicians in their mid-twenties, but Max is also a poet, filmmaker and a remarkably accomplished artist. His paintings are explosions of colour and
energy; though they range from the representational to the abstract, they are linked by their sense of spontaneity. My guess is that this spontaneity allows the multiplicity of these talents to blossom and enables Noah's creativity and relentless productivity to function without inhibition.
Noah Max was born in 1998 and grew up in a household of musicians in North London. His music has been performed at the Royal Festival Hall, Wigmore Hall and the Elgar Room of the Royal Albert Hall in London as well as the Musikverein in Vienna, Uilenburgersjoel Synagogue in Amsterdam and the Ignacy Jan Paderewski Academy of Music in Poland. His works have featured in concerts curated by Birmingham Contemporary Music Group and Riot Ensemble. In 2021 his string trio Sojourn won The Clements Prize and was performed by members of the Piatti Quartet. Noah's music is published by United Music Publishing and his debut album Songs of Loneliness was released on Toccata Classics in 2022. World premieres in 2023 include a Flute Concerto entitled Radical Severance (Anna Kondrashina and Echo Ensemble) and his String Quartets No. 2 (Tippett Quartet) and No. 3 (Brompton Quartet, Strad Magazine Premiere of the Month). He will be Composer-in-Residence at Thaxted Festival throughout 2023 and 2024.
Noah Max's Jewish background forms an important part of his outlook. He has spent the last five years bringing his first opera A Child in Striped Pyjamas to the stage. This undertaking has strengthened his sense of Jewish identity and community. Noah was interviewed about the opera by The Sunday Times Culture, BBC Radio 4's Today programme and RTE Radio 1; the premiere production sold out six weeks in advance and the piece was excellently-reviewed in the national press.
As a conductor Noah Max has championed contemporary repertoire with Endymion Ensemble at Wigmore Hall, Divertimento Ensemble on tour through northern Italy and with his own Echo Ensemble which – pandemic notwithstanding – gave more than 50 world premieres in 2021.
Noah was a Britten-Pears Young Artist mentored by Marin Alsop, a London Sinfonietta Academist, Assistant Conductor to Jonathan Cohen and Arcangelo for their production of Handel's Theodora at the BBC Proms in 2018 and Young Associate Conductor of Sir Matthew Bourne's Oliver-winning ballet The Red Shoes in 2019–20.
Noah's artwork has displayed at the National Portrait Gallery. Fellow composers who have set his poems to music include Ronald Corp OBE, Sarah Frances Jenkins and Zeo Fawcett.
Biography by Martin Anderson
Born in 1975 into a family of musicians, Erika was accepted at the music academy in Cologne as prestudent with Prof. Gerhard Peters and went on to study in Karlsruhe with Prof. Ulf Hoelscher, in London at the Royal Academy of Music with Erich Gruenberg and finally in Vienna with Prof. Gerhard Schulz.
As chamber music was always her passion, in 1995 she founded the Fauré Quartett (piano quartet). Since then, the quartet enjoys a highly successful career , produced award winning records and has played in all major concert halls as well as various festivals around the globe, such as the Schleswig Holstein Musikfestival (Germany),Festival de Radio France Montpellier (France),Musikfestival Mecklenburg Vorpommern (Germany), Mänttä Music Festival (Finland),Martha Argerich Festival Buenos Aires (Argentina) and Enescu Festival Bukarest (Romania),as well as the main concerthalls such as Wigmore Hall London, Philharmonie and Konzerthaus Berlin, Lincoln Center New York, Teatro Colon Buenos Aires, Toppan Hall Tokyo , Alte Oper Frankfurt and Snape Maltings Concert Hall Aldeburgh.
On various occasions, Erika Geldsetzer was invited as guest professor to teach at the Royal Academy of Music, London (England) where she is also an associate (ARAM) and also gives violin masterclasses in Cervo (Italy), Boszok Music Festival (Hungary) , AIMS Foundation Solsona (Spain) and at the Academy of Music and Dance Jerusalem (Israel) . Since 2014, Erika Geldsetzer has a teaching position at the Universität der Künste Berlin (University of the Arts, Berlin).
From 2009 until 2012 she taught at the german chamber music association "Villa Musica", where she was also a member of the Ensemble Villa Musica as well as one of the founding members (2001) of the "String Quartett Villa Musica". As part of the Fauré Quartett , which is also "Ensemble in Residence" in the Musikhochschule Karlsruhe (Music Academy Karlsruhe,Germany) she gives masterclasses regularly in Germany as well as abroad, for example in Melbu (Norway),Tulsa (USA), Manchester (England) and Bogotá (Colombia).
As a soloist, Erika is in great demand and played with orchestras such as the South West radio orchestra Germany (SWR),the University Orchestra Heidelberg, Landesjugendorchester Rheinland-Pfalz,the Bodensee chamber orchestra, the Capella Classica Betzdorf and the Philarmonia Romania. As well as the most famous violin concertos Erika enjoys playing the lesser known masterpieces such as violin concertos by Richard Strauss, Wolfgang Erich Korngold and Edward Elgar.
In 2011 she formed a duo together with the well known english pianist and conductor Ian Fountain. They have been invited regularly to play in major concert halls in Germany and abroad. Together with the world famous cellist David Geringas they branch out into the world of piano trio.
Erika is a regular guest on various chamber music festivals, where she played together with musicians such as David Geringas, Nicolaus Chumachenco, Ulf Hoelscher, Latica Honda-Rosenberg, Miriam Contzen, Nils Mönkemayr, Marianna Shiriniyan and many more.
Alexandra Balog is young pianist whose love for music is closely allied to a strong desire to make it accessible to a wider public. This has earned her an active audience in her native Budapest where she has been giving solo and chamber music recitals from the age of thirteen. She currently studies in Graz with Prof. Markus Schirmer. Being a former scholar at the Royal Academy of Music in London, she earned her MMus degree in 2019 under the tutelage of Ian Fountain. She has won the Frederick Jackson and the Margaret Kitchin Awards, and a Hungarian National Scholarship from the Ministry of Human Resources. She has been supported by the Countess of Munster Musical Trust, and the Royal Academy of Music's Entrance Scholarship for her masters. She has taken part in masterclasses given by Pascal Devoyon, Christopher Elton, Yevgeny Sudbin, Ferenc Rados, Pascal Roge, Tatiana Sarkissova and Colin Stone. Alexandra has garnered a number of prizes in significant competitions, notably the first prize at the Béla Bartók International Piano Competition in Graz where she received the special prize as well for the best interpreter of Bartók's music. Her latest awards include first prize at this year's Franz Liszt Centre International Piano Competition, La Nucia Spain, and the prestigious three-year-long creative scholarship programme from the Hungarian Art's Academy. Alexandra made her solo debut at the Budapest Music Center in 2019. She also performed in the Palace of Arts (MüPa), Budapest, the Royal Academy of Music, London, the Franz Liszt Academy, Budapest, the Marble Hall of the Hungarian Radio MTVA, the Tchaikovsky Conservatory, Moscow, the Sziget Festival's Papageno Stage, as well as many other prestigious venues across Europe in London, Berlin, Brussels, and several Austrian cities including Vienna and Graz. As a versatile musician, Alexandra is a keen chamber music player. She often plays with her group, the Altalena Ensemble, which she founded in 2015. The group has active contracts with major Hungarian venues such as the Hungarian Radio and the Franz Liszt Academy of Music. She is also the founder and artistic director of the Altalena Music Festival (www.altalena.eu) taking place every summer since 2014.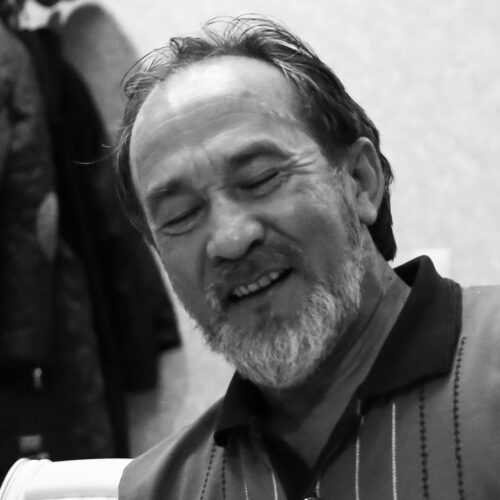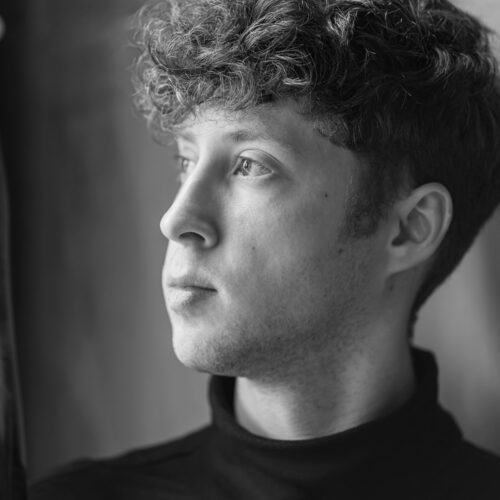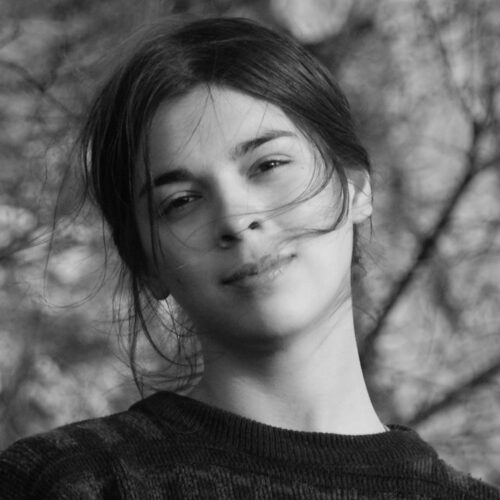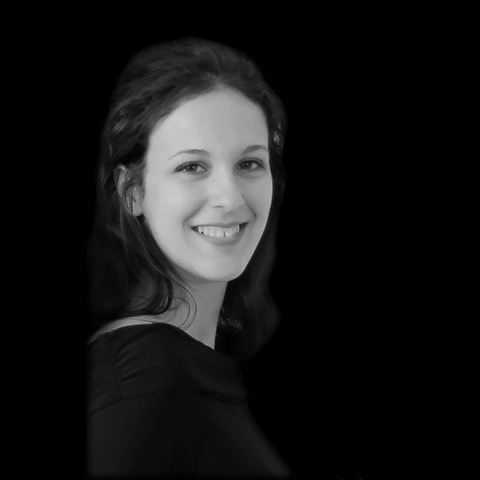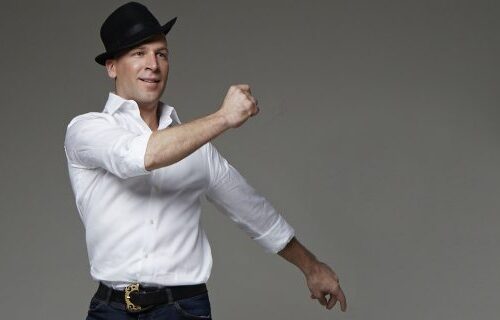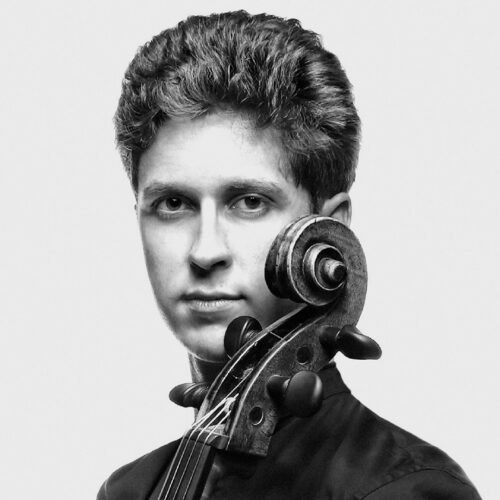 Winner of the Liszt-Bartók Prize at the 15th Concours Géza Anda 2021 Mihály Berecz was born in Budapest in 1997 and began to learn the violin at the age of six. Later, in parallel with his work in various orchestras, he began to devote himself to the piano with Edit Major and Erzsébet Belák. He obtained his First Class Honours Bachelor of Music degree at the Royal Academy of Music in London with Christopher Elton, however. Winner of the Debut Berlin International Concerto Competition, Mihály performed for the first time at the Berlin "Philharmonie" in June 2017. Previous awards include the Golden Prize of the 2nd Manhattan International Music Competition and the Harriet Cohen Bach Prize of the Royal Academy of Music. At the 2013 Young Euro Classic Festival he performed Liszt's "Hungarian Fantasy" at the Konzerthaus Berlin. Also in 2013, and upon the invitation of Zoltán Kocsis, he made his debut at the Béla Bartók National Concert Hall, Budapest. At the Liszt Academy, where he frequently performs, he recently played Mozart's "Jenamy" concerto under the baton of Mikhail Pletnev. Mihály's interest in historical interpretation has led to performances of fortepiano concertos with renowned orchestras playing on period instruments, such as the Orfeo Orchestra. Between 2020 and 2022, as part of a scholarship from the Hungarian Academy of Arts, he performed Béla Bartók's complete solo works of in eight concerts at the Hungarian Radio's Marble Hall.
Penny performs as recitalist and chamber musician in festivals and series throughout Europe and the UK. With Ostara Chamber Players she plays regularly in a series in London collaborating with musicians such as Richard Lester and Sacha Rattle. She performs all over the world with a wide variety of ensembles and orchestras and has had a long association with the London Symphony Orchestra and Orchestra of the Age of Enlightenment. Earlier in her career she was Co-Principal with Amsterdam Baroque Orchestra from 1990 to 1995 and a member of London Mozart Players. Penny has recently recorded Bach suites 1-3.
Penny teaches at Wells Cathedral School, one of the UK's five specialist music schools, attracting students internationally. Many of her students go on to win scholarships to the major conservatoires in London, Europe and the USA. She is regularly invited to give Performance Classes to undergraduate and masters students at the Royal Academy of Music in London and was for many years Professor of Cello at Royal Welsh College of Music and Drama in Cardiff. She coaches on the Orchestra of the Age of Enlightenment Academy scheme for young professional musicians.
Penny is also a dedicated chamber music teacher, both as part of her work at Wells and in London where she co-directs con spirito chamber music Sundays (www.conspirito.co.uk) together with pianist Tamar Andrusier.
Penny studied the cello with Ralph Kirshbaum, whilst taking a degree in Russian at Cambridge University, and as a postgraduate at the Royal Northern College of Music. She was awarded a Countess of Munster scholarship to study with Marc Johnson of the Vermeer Quartet in the USA where she was a finalist in the Chicago Symphony Orchestra's concerto competition. She completed her studies in Moscow with legendary Russian teacher Natalya Shakhovskaya.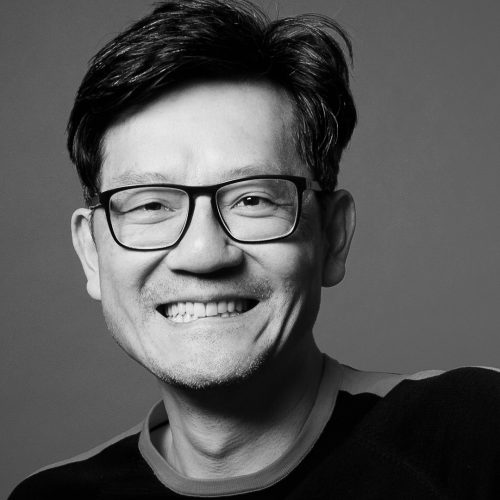 Enthusiasm for the unknown and constant research distinguishes Wen-Sinn Yang as one of the most versatile cellists of the present day. His performances not nly revive the music of nineteenth-century cello virtuosos such as Adrien François Servais and Karl Yulievich Davydov, but also introduce his audiences to such modern composers as Aribert Reimann and Isang Yun.
Alongside his activities as an internationally renowned soloist under conductors including Sir Colin Davis, Lorin Maazel, Mariss Jansons, Shiao-Chia Lü, Grzegorz Nowak, Daniel Klajner, Yukata Sado and Michael Hofstetter and with such orchestras as the Bavarian Radio Symphony Orchestra the Shanghai Symphony, the NHK Tokyo, the Royal Philharmonic Orchestra and the Russian State rchestra of Moscow, Wen-Sinn Yang is also a highly sought-after chamber music partner.
His mastery and technical skill is not only strongly expressive but also articularly
sensitive, which continues to open up ever-new listening perspectives.
Wen-Sinn Yang's wide-ranging repertoire is documented on more than 30 CDs. These include not only the principal works for violoncello by Boccherini, Haydn,
Beethoven, Schubert, Saint-Saens, Lalo, Tchaikovsky and Dvořák, but also compositions by Henri Vieuxtemps, Frank Martin, Leonid Sabaneev and Sofia Gubaidulina. Many of these are distinguished as premiere recordings.
Yang, in cooperation with Bavarian Television, recorded the six solo suites of J.S. Bach in 2005. This DVD, released by Arthaus, was praised by critics for its profound awareness of historically informed interpretation performed on modern instruments.
Yang has been Professor of Violoncello at the Academy of Music and Theatre in Munich since 2004 and also regularly conducts international master courses.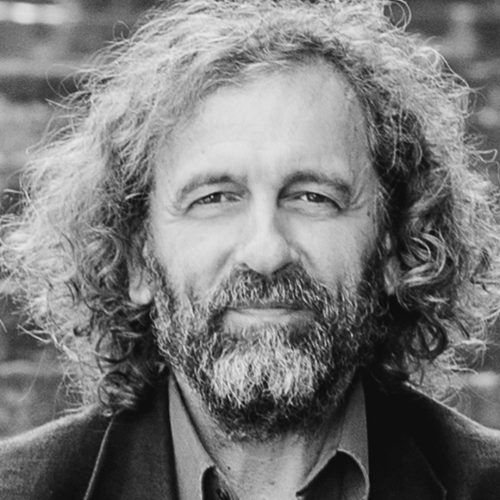 István Varga studied at the Liszt Academy of Music (László Mező), the Belgrade Academy of Music (Viktor Jakovcic) and the Paris Conservatoire (Maurice Gendron). Until 1999 he lived in Yugoslavia, where he taught at the Belgrade and Novi Sad Academies of Music.
He founded the chamber orchestra Camerata Academica and the Goldberg String Trio, considered the leading ensembles in Yugoslavia. He has performed at all the major festivals and with all the major orchestras in the former Yugoslavia. He has been awarded the Prize of the Yugoslav Composers' Association and the Gold Medal of the Serbian Cultural Association, the highest professional award in the country.
In 1999 he moved to Hungary, where he is currently a cello teacher at the Liszt Ferenc Academy of Music. He is a member of the Auer Trio with Balázs Fülei and Péter Kováts, and a regular chamber partner of pianist Gábor Csalog.
He has performed as a soloist at the Budapest Spring Festival, the Budapest Autumn Festival, the 'Arcus Temporum' Pannonhalma Arts Festival, the International Bartók Seminar and Festival, and with the Hungarian Radio, Telekom and Weiner-Szász orchestras. He has also performed in France, England, the Netherlands, Austria, Turkey, the United States and Russia in major concert halls such as London's Wigmore Hall, Queen Elizabeth Hall, Paris' Salle Gaveau and Moscow's Rachmaninov Hall.
As a chamber musician, he has performed with artists such as Valery Affanasyev, Konstantin Bogino, Zoltán Fejérvári, Ian Fountain, Erika Geldsetzer Keller András, Imre Rohmann, Aleksandar Madjar, Albert Markov, J.M.Philips-Varjabedian, Pavel Vernikov, Marine Yashvili, among others.
Ravel
Ma mère l'Oye / Tales of Mother Goose
I. Pavane de la Belle au bois dormant. (Lent) / The pavane of Sleeping Beauty
II. Petit Poucet (Très modéré) / Thumbnail
III. Laideronette, Impératrice des Pagodes / Laideronette (Laideronette), Empress of the Pagodas
IV. Les entretiens de la Belle et de la Bête / The dialogue between Beauty and the Beast
V. Le jardin féerique (Lent et grave) / Fairy garden
Debussy
Prélude à " L'après-midi d'un faune" / Afternoon of a faun
Arrangement for four hands by Ravel
Debussy
Six épigraphes antiques / Six antique inscriptions
Pour invoquer Pan, dieu du vent d'été / Invocation of Pan, god of the summer wind
Pour un tombeau sans nom / For a tomb without a name
Pour que la nuit soit propice / To make the night propitious
Pour la danseuse aux crotales / To the dancer with the crotales
Pour l'Égyptienne / To the Egyptian girl
Pour remercier la pluie au matin / Thanks for the rain in the morning
Debussy
Petite Suite / Little Suite
I. En bateau / On a boat
II Cortège / Parade
III. Menuet / Menuet
IV. ballet / Ballet
Ravel
Boléro / Bolero
Transcription for four hands by the composer
Orsolya Erdődy – Managing Director of the Budapest Festival Orchestra, Alexandra Balog – pianist, founder and artistic director of the Altalena Music Festival and Summer Academy, András Csonka – Operational Director of the Liszt Ferenc Academy of Music, Dávid Zsoldos – Director of the JMH, founder of Papageno, President of the Hungarian Music Council
Mozart: 5 Variations in G major K. 501
Schumann: Fantasiestücke Op. 73
Brahms Trio in B major Op. 8
Beethoven: Sonata No. 1 in F major, Op. 5
Beethoven: Sonata No. 2 in G minor, Op. 5, No. 2
Guillaume Lekeu: Sonata in F for violin and piano
Beethoven: sonata in C for cello and piano Op. 102 No. 1
Brahms Trio in C minor Op. 101
Ph. E. Bach: Hamburger sonate
T. Denhard Yorishiro: Flute solo
Lili Boulanger: D'un matin de printemps – Nocturne – Cortège
Doina Rotaru: Légende pour flûte et résonateur (1983)
Mozart: Quartet in C major – featuring Barbara Toth, Levente Fülöp and Balázs Dolfin
Granados El amor y la muerte
Rachmaninov: Sonata for cello and piano Op. 19
Dr. Emőke Solymosi-Tari – music historian, Adél Molnár – head of the audience organizers of the Hungarian House of Music, Julcsi Laposa – folk musician, music mediator, head of the Fonó Buda Music House's Baby-Mommy concert series, Marcell Dénes-Worowsky – conductor, music educator, one of the founders of "ZeneMűvek"
A selection of songs by Tamás Cseh, folk music specialties and other surprises will be performed and directed by Miklós H. Vecsei. His 12-year-old young friend, Ábris Máté Balog plays bagpipes, guitar and flute, Ábris's brother Benjámin Balog plays guitar and sings, and Julianna Agócs sings as well
Mozart: sonata for violin and piano K. 304
Mendelssohn: Trio No. 1. in D minor op. 49
Mozart: rondo in a minor K. 511
Chopin: 4 Mazurkas Op. 30
Chopin: ballade in f minor Op. 52 No. 4
Schubert: Fantasy in F minor D. 940
Lieder by Brahms, Liszt and Clara Schumann
Beethoven: Trio for flute, piano and bassoon Wwo. 37
Programme TBC after the preselection rounds of the competition
Programme TBC by the 3rd of August. Student will be recommended by their professors to play on this concert.