Aktív szólisták részvételi díja: 135.000 HUF
Aktív kamarazenei csoportok részvételi díja: 168.000 HUF – 224.000 HUF
Jelentkezési díj: 12.000 HUF
– 4 szóló óra 60 perc időtartamban egy vagy két kiválasztott tanárral
– Fellépési lehetőség koncertjeinken
– Kamarazene oktatás (+32.000HUF)
– Zenekari workshopok és kórus
– Mindennapos sporttevékenységek (yoga, futás, asztali tenisz) és mindfulness
– Napi 3 óra foglalható gyakorlási lehetőség
– Kamarazenei csoportok részvételi díja: Duó: 168.000 HUF, Trió: 198.000 HUF, Kvártett: 224.000 HUF
Passzív részvételi díj: 44.000 HUF
– bármely mesterkurzus hallgatása a fesztivál során, ingyenes részvétel a megnyitó koncerten
– A fesztivál összes eseményének korlátlan látogatása (koncertek, közösségi események,
mesterkurzusok) 64.000 HUF
Jelentkezési határidők:
Early bird: március 25. – 20% kedvezmény az összes tanfolyam díjából!
Normál: Április 30.
Késői jelentkezések: június 15.
Even before completing her studies with Prof. Jean-Claude Gérard and
Prof. Aurèle Nicolet, Wally Hase became principal flutist of the Staatskapelle Weimar at the age of 22, a position she held until 2009.
In 2000, Wally Hase was appointed full professor of flute at the University of Music FRANZ LISZT Weimar, and from 2014 – 2018 she also held a visiting professorship at the University of Music Krakow.
Since October 2018, Wally Hase has been Univ. Professor of Flute at the University of Music and Performing Arts Vienna.
She continues her orchestral activities as a solo flutist with the Camerata Salzburg, the Cappella Andrea Barca, conducted by Sir András Schiff, the Staatskapelle Dresden, and the SWR and WDR Symphony Orchestras, among others.
Wally Hase has a rich concert life with recitals, solo concerts as well as chamber music and gives master classes in Europe, Australia, Asia and South America.
Numerous recordings with various radio stations, CD recordings with solo and chamber music and an international jury activity complete the picture of her musical activities.
Wally Hase is Haynes Artist and plays on a silver flute by Wm.S.Haynes/Boston.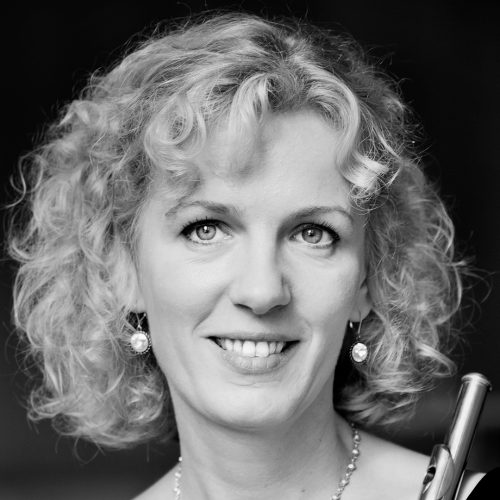 Garzuly-Wahlgren Anna fuvolaművész két neves német zenei egyetem professzora. 2017 óta a lipcsei " Felix Mendelssohn-Bartholdy" Zenemüvészeti Főiskolán fúvós kamarazenét tanít, 2019-ben pedig a weimari " Franz-Liszt" Zenemüvészeti Főiskola fuvola professzorává nevezték ki.
Első fuvolaóráit kilencéves korában kapta, majd szülővárosában, Szombathelyen járt a zenemüvészeti szakközépiskolába. Tanulmányait Budapesten a Liszt Ferenc Zeneakadémián folytatta Kovács Lórántnál, (kamarazenei tanulmányait Kurtág Györgynél), majd a Müncheni Zeneművészeti Főiskolán Paul Meisennél. Itt szerezte meg művészi diplomáját és mesterkurzus diplomáját. Ezzel párhuzamosan a New York-i Manhattan School of Music-on "Master of Music in Orchestral Performance" tanulmányokat folytatott Jeanne Baxtressernél, ahol kitüntetéssel diplomázott.
Tanulmányai során számos díjat nyert nemzetközi fuvolaversenyeken, például Genfben, Kobe-ban, Scheveningenben, Budapesten és Markneukirchenben. Tagja volt a Claudio Abbado vezette Gustav Mahler Jugend Orchesternek, és elnyerte a "Förderpreis der Stadt Ingolstadt" díjat. Számos ösztöndíjban részesült, köztük szerepel a Soros Alapítvány, a Rotary Club München és az Állami Magyar Eötvös Ösztöndíj. 1995-ben megnyerte az East & West Artists versenyt, amelynek keretében debütáló koncertet adhatott a New York-i Carnegie Hallban.
Ugyanebben az évben a lipcsei Gewandhausorchestra helyettes szólófuvolistája lett, majd 2008-tól 2017-ig a megbízott szólófuvolaművészi pozíciót töltötte be.
Anna Garzuly-Wahlgren aktív szólista és kamarazenész. Szólókoncerteket adott Riccardo Chailly és Herbert Blomstedt vezényletével a Gewandhaus Zenekarral, a New Bach Collegium Musicummal és a Lipcsei Kamarazenekarral, kamarazenei projekteket és felvételeket készített a Sabine Meyer Ensemble-lal, a Linos Ensemble-lal, zongora duóban Rohman Imrével, a Gewandhaus Oktettel , az "armonia" - Fúvósegyüttessel és számos más együttessel. A lipcsei Quintessenz fuvolaegyüttes alapító tagja, amely 2021-ben ünnepelte fennállásának 25. évfordulóját. Zenei sokoldalúsága és játékának színessége nemzetközileg is elismert, számos díjazott zenekari és kamarazenei felvételen szerepel.
Művészi tevékenysége mellett aktívan és szenvedélyesen szenteli magát a pedagógiai munkának. Rendszeresen tart mesterkurzusokat Európában és Ázsiában, évek óta a Gewandhausorchester-Orchester-Akadémia tanára és segiti a Jugend Musiziert verseny fiatal zenészeinek felkészülését.
www.annagarzuly.de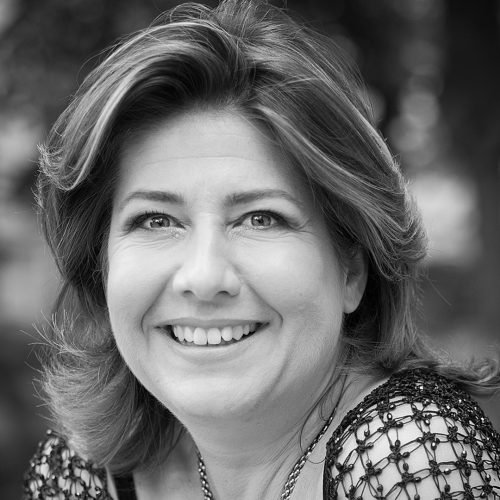 Born in 1969 in Budapest, Hungary
From 1987 vocal studies at the Bela Bartók Conservatory in Budapest, then from 1989 at the Conservatory in Vienna in the subjects of solo singing with Prof. Margarete Bence as well as song and oratorio singing with Prof. David Lutz, 1993 diploma with distinction
During her studies, she was a member of the ORF Choir in Vienna from 1989 to 1993, where she performed as a soloist with focus on contemporary music. She was subsequently a member of the ensemble at the Komische Oper in Berlin until 1997 and at the Bonn Opera until 1999.
Guest collaborations at renowned festivals such as the Salzburg Festival ("Die Fledermaus"), the Schwetzingen Festival ("Figlio del selve"), the Bayreuth Festival ("Parsifal" directed by Christoph Schlingensief), the Budapest Wagner Days (Ring), the Herrenchiemsee Festival ("Falstaff") and the Vienna Schubert Weeks ("Alfonso und Estrella") as well as at numerous theaters such as the Bavarian State Opera (premiere of "Bernada Albas Haus" under Zubin Mehta, "Arabella"), the Städtische Bühnen Münster ("Der Rosenkavalier"), the Konzerthaus Turku ("Don Giovanni"), the Komische Oper Berlin (most important Mozart roles) and the Teatro di San Carlo in Naples ("Parsifal")
Regular guest at major European orchestras such as Chapelle Royal, Gewandhausorchester Leipzig, Rundfunkorchester des WDR und HR, Concentus Musicus Wien, Swedish Radio Symphony Orchestra, Royal Flemish Philharmonic, etc.
Extensive concert and song performance activities in Europe, Asia and South America
Collaboration with directors such as Christoph Schlingensief, Harry Kupfer, Christine Mielitz, Hans Neuenfels, Manfred Beilharz and Andreas Homoki as well as with conductors Zubin Mehta, Pierre Boulez, Phillipe Herreweghe, Helmut Rilling, Nicolaus Harnoncourt, Adam Fischer, Peter Schneider, Herbert Blomstedt and others
Numerous radio, television and CD productions with the labels Farao Classics ("Vineta – Ein Liederabend" by J. Brahms, "Requiem" by W.A. Mozart, "Matthäuspassion" by J.S. Bach), Hungaroton (first recording "Il Gelsomino" by G.F. Händel with solo cantatas, "Z. Kodály – Complete Edition for Voices and Piano"), Capriccio ("Athalia" by F. Mendelssohn Bartholdy, "Die letzten Dinge" by L. Spohr), BIS Records AB ("Forest of the Amazon") and others.
Awarded the 3rd prize at the Erkel-Kodály Singing Competition Budapest 1990, the International Prize at the Mary Garden Singing Competition Aberdeen 1991, the 2nd prize at the Grand Prix Franz Schubert Vienna 1991 and winner of the International Music Competition of the ARD 1996
Lecturer at master classes in Stavanger 2004, Sao Paulo 2007 and at the University of MusicFranz Liszt Weimar 2012
From 2007 lecturer at the Berlin University of Arts and since 2010 also at the University of Music Franz Liszt Weimar
From winter semester 2013 Professor of Voice at the Hanns Eisler Academy of Music Berlin, where she leads the contemporary course in addition to her voice classes.
From 2017 establishment of a close collaboration between the Franz Liszt Academy of Music Budapest and the Hanns Eisler Academy of Music Berlin with Andrea Meláth (the head of the voice department), which provides the opportunity for exchange of ideas and joint programs/projects through courses, concerts and opera performances for voice students.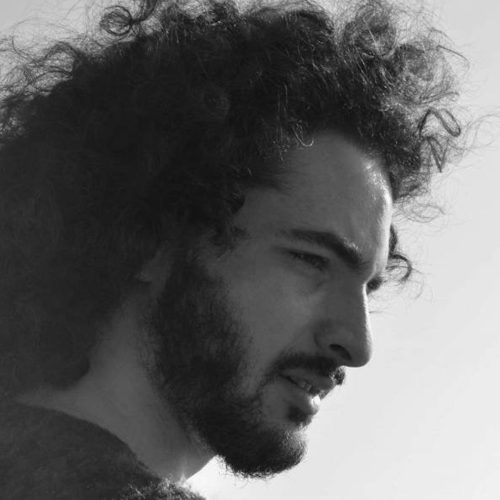 Composer, Conductor, Creative Director: Echo Ensemble
In a time of narrow specialisations, Noah Max is an exception to prove the modern rule: he began his musical life as a cellist and is now active as both composer and conductor. Either activity would be enough for most young musicians in their mid-twenties, but Max is also a poet, filmmaker and a remarkably accomplished artist. His paintings are explosions of colour and
energy; though they range from the representational to the abstract, they are linked by their sense of spontaneity. My guess is that this spontaneity allows the multiplicity of these talents to blossom and enables Noah's creativity and relentless productivity to function without inhibition.
Noah Max was born in 1998 and grew up in a household of musicians in North London. His music has been performed at the Royal Festival Hall, Wigmore Hall and the Elgar Room of the Royal Albert Hall in London as well as the Musikverein in Vienna, Uilenburgersjoel Synagogue in Amsterdam and the Ignacy Jan Paderewski Academy of Music in Poland. His works have featured in concerts curated by Birmingham Contemporary Music Group and Riot Ensemble. In 2021 his string trio Sojourn won The Clements Prize and was performed by members of the Piatti Quartet. Noah's music is published by United Music Publishing and his debut album Songs of Loneliness was released on Toccata Classics in 2022. World premieres in 2023 include a Flute Concerto entitled Radical Severance (Anna Kondrashina and Echo Ensemble) and his String Quartets No. 2 (Tippett Quartet) and No. 3 (Brompton Quartet, Strad Magazine Premiere of the Month). He will be Composer-in-Residence at Thaxted Festival throughout 2023 and 2024.
Noah Max's Jewish background forms an important part of his outlook. He has spent the last five years bringing his first opera A Child in Striped Pyjamas to the stage. This undertaking has strengthened his sense of Jewish identity and community. Noah was interviewed about the opera by The Sunday Times Culture, BBC Radio 4's Today programme and RTE Radio 1; the premiere production sold out six weeks in advance and the piece was excellently-reviewed in the national press.
As a conductor Noah Max has championed contemporary repertoire with Endymion Ensemble at Wigmore Hall, Divertimento Ensemble on tour through northern Italy and with his own Echo Ensemble which – pandemic notwithstanding – gave more than 50 world premieres in 2021.
Noah was a Britten-Pears Young Artist mentored by Marin Alsop, a London Sinfonietta Academist, Assistant Conductor to Jonathan Cohen and Arcangelo for their production of Handel's Theodora at the BBC Proms in 2018 and Young Associate Conductor of Sir Matthew Bourne's Oliver-winning ballet The Red Shoes in 2019–20.
Noah's artwork has displayed at the National Portrait Gallery. Fellow composers who have set his poems to music include Ronald Corp OBE, Sarah Frances Jenkins and Zeo Fawcett.
Biography by Martin Anderson
In 1989 Ian Fountain became the youngest winner of the Arthur Rubinstein Piano Masters Competition in Tel Aviv at the age of nineteen. He was educated as a chorister at New College, Oxford and later at Winchester College. He studied piano under Sulamita Aronovsky at the Royal Northern College of Music. Since that time he has enjoyed a wide-ranging and varied career, performing extensively throughout Europe, the USA, the UK and the Far East, with orchestras such as the London Symphony and Sir Colin Davis, the Israel Philharmonic and Zubin Mehta, and the Czech Philharmonic and Jiri Belohlavek. He has also performed with the Deutsches Symphonie-Orchester Berlin, the Philharmonia, London Philharmonic Orchestra, Hallé, City of Birmingham Symphony Orchestra, Vienna Chamber Orchestra, Singapore Symphony and Utah Symphony amongst many others. In Moscow he was invited to open the 1992/3 season of the Moscow Conservatoire and in Poland he marked the 150th anniversary of Chopin's death by playing both Chopin concertos in Krakow.
As recitalist, he has performed in major centres such as New York, Chicago, Paris, Berlin, Madrid, and Jerusalem. He is a regular guest of international festivals such as Prague Spring, Berlin, Schleswig-Holstein, Enescu (Bucharest) and Kuhmo. He has performed an extensive repertoire of over 60 concertos, including the complete cycle of Mozart concertos.
As a chamber musician, he enjoys many long-standing collaborations with musicians such as David Geringas, Ulf Hoelscher, and the Mandelring and Emperor Quartets, performing in concerts and festivals throughout Europe, Japan and Korea. He has also in recent years embarked on performances as a conductor, in which role he has developed a close relationship with the Israel Chamber Orchestra. Ian Fountain has made several critically acclaimed recordings, including for EMI (20th Century Piano Sonatas), CRD (Beethoven Diabelli Variations), and for Sony and Haenssler Classics the complete works for cello and piano of Beethoven, Chopin and Mendelssohn and Rachmaninov with the cellist David Geringas.
In 2008 he collaborated in the preparation of the present editions of Beethoven Sonatas and Variations for Piano and Cello published by Henle Verlag, Munich. Since 2001, Ian Fountain has been a piano professor at the Royal Academy of Music, London. He holds an annual summer masterclass at the Accademia di Cervo, Italy, and further masterclasses around the world. He has served on the juries of international piano competitions, including at the Arthur Rubinstein Competition in 2011.
"István I. Székely is a truly wonderful pianist and musician. He has a poetic touch at the keyboard giving every note and phrase an artistic and symbolic
meaning. With an outstanding technical command of the instrument he takes you by the hand to the inner meaning of the works that he interprets" Graham Jackson, Madrid
"István has acquired a flawless technique of the highest professional standard, as well as a superb sound control which he was able to show at an impressive performance of Liszt's Totentanz for Piano and Orchestra last autumn. Additionally, he has a unique talent for shaping musical structures in the most natural way, understanding and projecting the composer's intentions with empathy and clarity. In my view, there is no doubt about István I. Székely's qualification to become one of the most successful representatives of our profession. "
Achim Holub, conductor, London
"Following an impressive curriculum, the young Hungarian pianist István I. Székely left us speechless thanks to a dazzling performance of technical prowess. His performance shone splendidly in virtuosity and he moved his hands with incredible dexterity, delivering clean and clear passages of orchestral sonority. The two works by LISZT that closed the program were the ideal vehicle for István I. Székely to show off his wide range of virtuosic capabilities, which, as we said before, left the faithful audience of the ADOC Auditorium wanting more. They applauded with a standing
ovation."
"…what struck me the most was the intimacy and connection, it was as though every note was speaking from the essence of his soul. Wow! "
Christina Cooper, London
Professor at the Katarina Gurska conservatory in Madrid and Franz Liszt Centre for young talents in La Nucia (Spain). István is a concert pianist and internationally recognised teacher: he has been invited to give Master Classes in the Bartók Béla Faculty of Arts in Szeged, Ádám Jenő Conservatory in Budapest (Hungary), the Kunstuniversität of Graz, the Gustav Mahler Universität in Klagenfurt (Austria), in Tel Aviv Conservatory, in Jerusalem Hassadna Conservatory, the World Teachers Conference in Novi Sad (Serbia), the Katarina Gurska Conservatory in Madrid, Forum Musikae (Madrid), in the International Piano Festival "UIS" in Bucaramanga, in Manizales (Colombia), Special School of Music in Apatin, Sombor, Senta, Backa Topola (Serbia), Conservatory in Alicante and Dénia, in the International Music Festival in Valencia (Spain) etc.
He is frequent jury member in international competitions such as the Franz Liszt International Competition in Rome, Giulio Rospigliosi Competition (Italy), the Takács International Competition in Oberschützen, The Bartók Béla International Competition of Graz (Austria), the Scherzo International Piano Competition in Tel Aviv, National Competition of Israel in Ashdod, Orbetello International Piano Competition, Bucaramanga (Colombia), the IMFV Valencia competition, the Ibiza International Competition, the "Villa de Xabia" International Competition etc. Winner of several awards in national and international competitions.
Since the age of 15 he has given recitals in Europe, the United States, South America and Asia. To name a few: Concerts in Russia with the Symphonic Orchestra A. Safonov, Gothenburg Piano Festival Sweden, Subotica Philharmonic Orchestra in Serbia, San Juan and Orihuela Orchestra in Spain, in Alexandria and New Harmony (Indianapolis, USA), the Hungarian Academy in Rome (Italy), in the International Piano Festival in Bucaramanga and International Piano Festival in Barrancabermeja, cycle "International Season in Manizales" in Colombia, "Kolarac" in Belgrade (Serbia), Zagreb, Ljubljana, Reunión Island, in the "Kodály" Institute, "Kodály" School, in the "Béla Bartók" Museum, in one of the most important festivals "Zsidó Kulturális Fesztivál" in Szeged (Hungary), recitals in Sweden, Greece, in the festival "Midis-minimes", in "Muziekacademie de Berchem-Sainte-Agathe in Brussels (Belgium) and in Spain in important auditoriums such as the Palacio de Cibeles in Madrid, Palau de la Música in Valencia, Teatro Principal de Alcoy, congress center" Victor Villegas "in Murcia, in the" Adoc ", in the University of Burgos, in the International Chamber Music Festival in Calpe, in" Dénia Classics ", Aula de la Cam in Alicante, Teulada Auditorium, La Beneficencia in Valencia, in the Auditorio de la Diputación, "ADDA" in Alicante, Auditorium Mediterrania in La Nucia among others. He has performed in private concert for the Princess of Thailand S.A.R. Chulabhorn Mahidol.
His teachers were Aleksandar Madzar, Daniel Blumenthal, Orsolya Szabó, Benjamin Oren, Michael Boguslavski, Mátyás Molcer, Valéria Utasi, Milica Dundjerov at the Brussels Royal Conservatory, Jerusalem Rubin Academy, Kodály Institute of Kecskemét, Conservatory of Subotica and Music School in Sombor.
István has performed with international artists such as Yaron Traub, Clara Novakova, Joaquin Palomares, Joan Enric Lluna, Jovan Bogosavljevic, Susanna Gregorian, with the soloists of the Orchestra of Valencia etc. In 2017 István I. Székely the recording of several Chopin etudes of exceptional virtuosity for the sounding of the animated short film Impromptu, directed by María Lorenzo and produced by Enrique Millán, with the participation of Cultur Arts (Generalitat Valenciana) and the A Punt Media network . Impromptu has been one of the most relevant Spanish animation shorts of the last year, being shortlisted for the Goya 2018 Awards. It was premiered at the emblematic Alcalá de Henares Film Festival, and so far it has been screened in more than 50 events in 20 countries, such as the Animation Festival of Annecy (France), the Bristol Encounters (United Kingdom), Anima Mundi (Brazil) or the Animation Nights (New York).
Prizes won: Best Art Animation at the Expression Art Movie Festival (Los Angeles, USA), Best Short Film (exaequo) at the Animaze Animation International Festival (Montreal, Canada), Best Experimental Animation Short at the International Animation Cardboard Festival – La Tribu (Buenos Aires, Argentina), Best Animation Short Film at the Astorga Film Festival (Spain), Best Valencian Animation at the Cortoons (Gandía) István I. Székely is the Founder and the Artistic director of the Franz Liszt Center Piano Competition, the Great Piano Masters Competition, the Denia International Piano Festival, the Alicante International Piano Competition and the Sombor Philharmonic.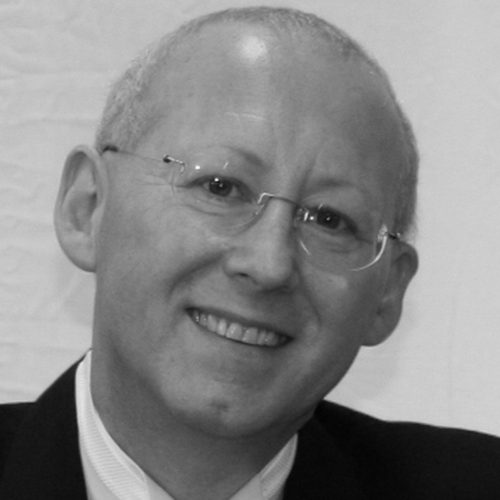 Hailed by the London Evening Standard as a 'prodigy, of awesome technical fluency backed by exceptional artistry', Nicholas Walker possesses a rare combination of talents combining sensitivity with 'the flair of a full scale virtuoso and a sparkling intelligence' (BBC Music Magazine).
He studied at the Royal Academy of Music, where he won all the major awards for both piano and composition, and subsequently at the Moscow Conservatoire.
While still a student in Moscow, he won the First Newport International Piano Competition and has since played with many British Orchestras, including the City of Birmingham and National Symphony Orchestras, the Royal Philharmonic, London Mozart Players, the London Festival and New Queen's Hall Orchestras, the Philharmonia and the BBC National Symphony Orchestra of Wales. As well as performing in all the major London concert halls, he has played in North and South America, France, Germany, Switzerland, Italy, Scandinavia, Australia and Russia. He has recorded for BBC Radio 3, Cirrus, ASV, BMG Arte Nova, Chandos, Toccata Classics and Naxos Grand Piano. Equally at home in chamber music, he is sought after as an imaginative and sensitive accompanist, and his CD with Lydia Mordkovitch of Russian violin music was Daily Telegraph CD of the week.
Although Walker's performances of Beethoven have brought him special notice, and his performances of the lyrical and late romantic piano music have also been singled out for the highest praise, it is for his championing of the cause of the neglected leader of 'The Mighty Handful', Mili Alexei Balakirev, that he is best known. Described by the Financial Times as 'the nearest thing to a natural Balakirev performer', Walker's two discs of Balakirev piano music for ASV (CD DCA 940 & 1048) received great critical acclaim, and he has also received high praise for his performances of other Russian composers, including his live recording of the Liapunov Sonata on Danacord (DACOCD 539), described by Jeremy Nicholas as 'thrilling… a tour de force'
His now complete series for Naxos Grand Piano is however unique, in that it introduces music that has never before been performed or published, including a substantial sonata and works that Nicholas has finished off himself. All the CDs garnered enthusiastic reviews, and CD3 was CD of the week on Musiq3. James Harrington of the American Record Guide has called them the "reference set"; Damian Thompson, writing in the Spectator, said that the series "has to be heard to be believed", while Jeremy Nicholas in the Gramophone described the playing as "bravura with integrity".
Nicholas's next recording project is a double CD of all the Liszt etudes and the Sonata in B minor.
Born in 1971, Bertrand GIRAUD obtained his Piano Diploma and his Chamber Music Diploma in 1995 with "Mention Très Bien" at the Conservatory of Geneva in Dominique MERLET 's Class. He also obtained a Vocal Accompaniment Diploma from the Paris Conservatory. Since 1995, his main teachers have been maestro Bruno CANINO, Colette ZERAH, and Aquiles DELLE VIGNE, all of which were paramount in his artistic evolution. Under their supervision, Mr. Giraud studied chamber music, accompaniment, composition, musical analysis, and improvisation.
Mr. Giraud has won numerous national and international musical contests, such as the Flame Competition and the Chopin Piano Competition (Texas, USA), in which he was awarded the second prize. Mr Giraud has performed not only in Europe (France, Andorra, Austria, Belgium, Bulgaria, Cyprus, Czech Republic, England, Germania, Greece, Italy, Hungary, Kazakhstan, Kosovo, Lebanon, Netherlands, North Macedonia, Norway, Poland, Portugual, Rumania, Russia, Spain, Serbie Switerland, Turkey, Ucrainia), but also Morrocco in the two Americas, China, Japan, Singapur, South Korea, Taiwan, and Thailandia.
An experienced soloist, he has worked with numerous conductors and orchestra (Lodz philharmonic, North Czech Philharmonic Teplice, Lublin philharmonic Orchestre symphonique du Sodre, Orchestre provincial de Rosario, … ) and played in several duets with other well-known musicians and chamber groups, such as Pierre AMOYAL, Bruno Canino, Bruno Pasquier, Henri Demarquette, Ami Flamer, Philippe Pierlot, Benoit Fromanger and L'Octuor de France, among others. Also, he played with some orchestra's of Paris or Cleveland soloists in the season of the orchestra. Many players of the frenchs orchestras ask his collaboration for concerts in the official season. In 2000, he did his debut at New York, city where he is now invited on a regular basis.
The acknowledgement of his craftsmanship lead him to work with France-Musiques, as well as the American TV, Italian TV and Thai TV. In this last instance, he had the pleasure to perform for the Queen of Thailand. He is jugde for many nationals and internationals competition (Audition of Sydney, Porto, Premio Zanfi of Parma/Liszt , Marsala, Safonov, AMA CALABRIA, Palma D'Oro, Bitola…) In addition to possessing a wide solo and chamber repertory including the main works of the tonal repertoire, Mr. Giraud has championed new music written by composers like Francaix, Pessina, and Kutnowski. He has also commisioned and premiered a new work written for him by composer Jean Louis PETIT. Since 1998, he is the artistic Director of the Jean FRANCAIX 's competition. Mr. Giraud has recorded 17 cds for Erol, Maguelone and Anima-Records. All of these releases were received with acclaim in the especialized press. He gives many masterclass in Serbie, Germania, Kazakhstan (Academy of music of Astana), Lebanon, (conservatoire supérieur du Liban), DMBUC Ilija Nikolovski Luj Skopje, Université of music (Pristina/Kosovo), USA, Yonsei University of Seoul (South Korea), Gnessin School of Moscow.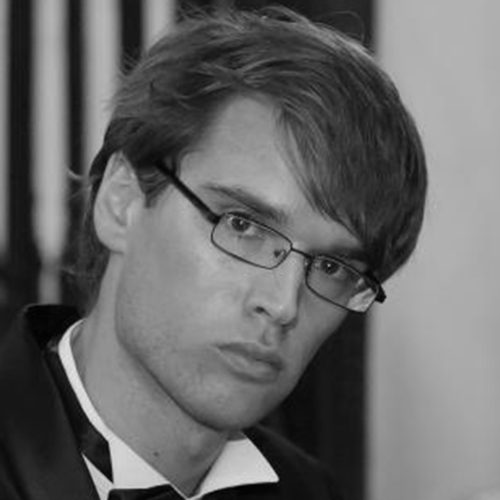 "Pablo Galdo is an excellent musician and a brilliant pianist, with whom I shared the stage. In addition to his pianistic capacity, I highlight his great musical intuition" (Martha Argerich, 2020)
"Pablo Galdo is an exceptional pianist of great technique, with the musicality of a real artist, that additionaly has the capacity to communicate to the audience with great facility, which makes him a complete pianist." (Tamás Vásáry, 2018)
"I was lucky enough to listen to the remarkable pianist Pablo Galdo. His technical abilities are excellent and he is able to move any audience musically." He is a first class musician." (Cyprien Katsaris, 2020)
He was born in Ferrol (La Coruña). He studied at the "Vigo Superior Conservatoire", where he graduated with special distinction and extraordinary prize, at the "University de Alcalá de Henares", at the "Zoltán Kodály Institute", at the "Franz Liszt Academy of Budapest", at the "Mozarteum University in Salzburg", where he obtained his Postgraduate Diploma, and at the "Tchaikovsky Conservatory, Moscow" (Russia). His professor included Nicasio Gradaille, Ferenc Rados, Rita Wagner, András Kemenes, Imre Rohmann and Elisso Wirssaladze.
Besides he has received classes and advices from many renowned and prestigious international masters, including Alicia de Larrocha, Zoltán Kocsis, Tamás Vasáry, Dimitri Bashkirov, Várjon Dénes, Heinz Kämmerling, Marta Gulyás, Haewon Song, and Almudena Cano, among others.
He has performed in France, Greece, Portugal, Costa Rica, Australia, Spain, United Kingdom, Iceland, China, South Korea, Russia, Slovenia, Australia, Ukraine, Croatia, Finland, Latvia, Estonia, Austria, Germany, Switzerland, Hungary, Poland, Oman, Kuwait, Italy, Kazakhstan, Azerbaijan, Palestine, Israel, Jordan, Cyprus, Lebanon, Republic of Iran, Lithuania, Turkey, Argentina, Chile, Uruguay and the United States. He has performed with different orchestras in Spain, Hungary, Germany and Austria, and he has been finalist and awarded in various piano competitions.
He has represented Spain abroad on numerous occasions, being invited to inaugurate the "Aula Cervantes Reykjavik", performing for the President of Iceland, performing within the "Spanish Language Week" in Slovenia, to celebrate the National Day of Spain in Hungary, to celebrate the 20th anniversary of diplomatic relations between Spain and Kazakhstan, and to celebrate the 40th anniversary of new relations between Spain and Russia.
He has played 4 hands and 2 pianos with pianists such as Martha Argerich (2019), Zoltán Kocsis, Stephen Kovacevich, Lilya Zilberstein, Tamás Vásáry, Cyprien Katsaris, Jorge Luis Prats, Imre Rohmann, Sergio Tiempo or András Kemenes, with cellist Asier Polo and violist Rocío Gomez, and baritone Luis Alberto Llaneza, among others.
Also he was selected to participate in concert cycles and festivals such as "Jeneusses Musicales" (1997-1998), "Teresa Berganza Association"(1999), "Young talents of Budapest in the Buda Castle" (2001) "Pedro Barrié de la Maza Foundation" (2004) and the "Juan March Foundation" (2007), Izmir Festival (2018), Kharkiv Musical Assemblies (2018), Costa Rica Piano Festival (2019), among others.
He has currently recorded a DVD (produced by IRIS), of works by Albéniz, Liszt and Rachmaninoff, a CD produced by MANS with works of Bach, Chopin and Liszt, and other CD produced by the same discography with works of Albéniz. He has also recorded for the Spanish Television, Galician Television and Hungarian Radio. The composer Saúl Chapela has dedicated him his piano composition "22 variations on two cells".
Pablo Galdo has given masterclasses at the "Tchaikovsky Conservatory" in Moscow, "Frederick Chopin University" in Warsaw, "Academy of Arts of Iceland", "Buchmann-Mehta school" in Israel, "Istanbul State Conservatory", "Tbilisi State Conservatory", "Music Academy of Baku", at ESMAE University in Porto, at the "Baremboim-Said Foundation" in Palestine, at the the "National Conservatory of Jordan", "National Conservatory of Lebanon", "Verona Conservatory of music", at the "Academy of Music and Theater of Vilnius" (Lithuania), "Yahsar University in Izmir" (Turkey), "Macedonian University in Thesalonika" (Greece), "Kharkiv National University of Arts", "National Music Academy of Estonia", "Sydney Conservatory of music", "National University of Kazakhstan", "Costa Rica National University", "Superior School of Music of Neuquén" (Argentine), "University of Music and Theatre of Timisoara", and in different Music institutions across Spain. He is regular guest professor at the International Music Academy "Forum Musikae" in Madrid, International Piano Festival in Costa Rica, Talent Music Summer Courses and festival in Brescia, Malta Classical Music Academy in Malta, or Altalena Music Festival in Hungary, among others. He is jury member in several international competitions (Spain, China, Germany, USA, Costa Rica, Norway). Among his students are prize winners of national and international competitions.
He is artistic director, since January 2016, of the Galician Classical Music Association, founder of "Vigo International music Festival" and artistic director and president jury at international Vigo competition "City of Vigo". Either, he is artistic director of Ferrol International Piano Competition. He is also the founder and artistic director of Online Piano Masterclass Academy, an online academy which includes some of the most renowned piano professors in the world.
Recently, he was awarded with the "Gregorio Baudot prize" to his artistic career (2016), with the Gold Badge of Ferrol (2018), the silver medal at the Global music awards to the category of classical pianist and instrumentalist (years 2017 and 2018). In 2020, he was awarded as Galician of the year.
He currently combines his concert activity with his position as piano professor at the "Superior Conservatory of Music in A Coruña" (Galicia, Spain), at Superior Center Katarina Gurska in Madrid, and at the "Alfonso X the Wise University", also in Madrid.
Born in 1975 into a family of musicians, Erika was accepted at the music academy in Cologne as prestudent with Prof. Gerhard Peters and went on to study in Karlsruhe with Prof. Ulf Hoelscher, in London at the Royal Academy of Music with Erich Gruenberg and finally in Vienna with Prof. Gerhard Schulz.
As chamber music was always her passion, in 1995 she founded the Fauré Quartett (piano quartet). Since then, the quartet enjoys a highly successful career , produced award winning records and has played in all major concert halls as well as various festivals around the globe, such as the Schleswig Holstein Musikfestival (Germany),Festival de Radio France Montpellier (France),Musikfestival Mecklenburg Vorpommern (Germany), Mänttä Music Festival (Finland),Martha Argerich Festival Buenos Aires (Argentina) and Enescu Festival Bukarest (Romania),as well as the main concerthalls such as Wigmore Hall London, Philharmonie and Konzerthaus Berlin, Lincoln Center New York, Teatro Colon Buenos Aires, Toppan Hall Tokyo , Alte Oper Frankfurt and Snape Maltings Concert Hall Aldeburgh.
On various occasions, Erika Geldsetzer was invited as guest professor to teach at the Royal Academy of Music, London (England) where she is also an associate (ARAM) and also gives violin masterclasses in Cervo (Italy), Boszok Music Festival (Hungary) , AIMS Foundation Solsona (Spain) and at the Academy of Music and Dance Jerusalem (Israel) . Since 2014, Erika Geldsetzer has a teaching position at the Universität der Künste Berlin (University of the Arts, Berlin).
From 2009 until 2012 she taught at the german chamber music association "Villa Musica", where she was also a member of the Ensemble Villa Musica as well as one of the founding members (2001) of the "String Quartett Villa Musica". As part of the Fauré Quartett , which is also "Ensemble in Residence" in the Musikhochschule Karlsruhe (Music Academy Karlsruhe,Germany) she gives masterclasses regularly in Germany as well as abroad, for example in Melbu (Norway),Tulsa (USA), Manchester (England) and Bogotá (Colombia).
As a soloist, Erika is in great demand and played with orchestras such as the South West radio orchestra Germany (SWR),the University Orchestra Heidelberg, Landesjugendorchester Rheinland-Pfalz,the Bodensee chamber orchestra, the Capella Classica Betzdorf and the Philarmonia Romania. As well as the most famous violin concertos Erika enjoys playing the lesser known masterpieces such as violin concertos by Richard Strauss, Wolfgang Erich Korngold and Edward Elgar.
In 2011 she formed a duo together with the well known english pianist and conductor Ian Fountain. They have been invited regularly to play in major concert halls in Germany and abroad. Together with the world famous cellist David Geringas they branch out into the world of piano trio.
Erika is a regular guest on various chamber music festivals, where she played together with musicians such as David Geringas, Nicolaus Chumachenco, Ulf Hoelscher, Latica Honda-Rosenberg, Miriam Contzen, Nils Mönkemayr, Marianna Shiriniyan and many more.
London-born into a musical family, Richard is one of the UK's leading chamber musicians and has been a regular performer at London's Wigmore Hall, South Bank Centre, Kings Place, and at all of the major chamber music venues across Europe playing alongside many great international artists.
Richard is Professor of Violin at the Royal Academy of Music in London with 25 years experience teaching violin at this level – his ex-students hold principal positions in top orchestras and chamber ensembles across Europe. He is sought after as a performance coach by musicians at all stages of their careers. Richard is on the faculty of the Académie Internationale de Musique in France, the International Summer Academy of Chamber Music in Germany, Altalena Music Festival in Hungary, and Airas Nunes in Spain. He is a visiting professor for the Chamber Music in Residence series at Snape Maltings, has been Artist in Residence at Musica Mundi in Belgium, and is a guest professor at the Netherlands String Quartet Academy. Alongside his chamber music career Richard has also been Guest Leader of orchestras such as the City of London Sinfonia, the Royal Northern Sinfonia, and Orchestra of the Age of Enlightenment.
Richard was lucky to study the violin with Sheila Nelson throughout his childhood, and then with Yossi Zivoni, and finally with Eli Goren and Shmuel Ashkenasi, both eminent string quartet leaders. He was Teaching Assistant to Shmuel Ashkenasi in the USA for three years, Professor of Violin at the Royal Northern College of Music for thirteen years and also Professor of Chamber Music at the Royal College of Music.
In 2010 Richard founded and is now Artistic Director of ChamberStudio which provides high-level coaching and support to professional chamber groups in the early stages of their careers. In 2017 he launched a new organisation Offstage which provides ongoing mentorship for post-study performers.
In his free time, Richard is a keen mountain walker and wild camper together with his cellist wife and their 850 gram 2-man tent! He was a passionate rock climber until he broke a knuckle on his left hand and was told in no uncertain terms by Yossi Zivoni, his violin teacher at the time, that he had to decide whether he wanted to be a climber or a violinist! He holds a first-class Pure Mathematics degree from the Open University which he studied part time in his 30's. He has two children aged 27 and 25 who studied Physics and History and now both live and work in London.
In recognition of his teaching and his work creating ChamberStudio, Richard was awarded the 2014 Cobbett Medal by the Worshipful Company of Musicians. Previous recipients include Emanuel Hurwitz, Hugh Maguire, Pablo Casals, Yehudi Menuhin, Dame Myra Hess and even Sir Edward Elgar in 1928! In March 2017 he was awarded Honorary Associateship of the Royal Academy of Music (Hon ARAM) for special contribution to the institution.
Recognised as one of the leading violinist of his generation, Gyorgy Pauk was born in Budapest, Hungary and received his musical education at the renown Franz Liszt Music Academy. Before settling in London in 1961, he already won First Prize of the PAGANINI Competition in Genova, The Premier Grand Prix of the JACQUES THIBAUD Competition in Paris, First Prize of the MUNICH Sonata Competition and gave numerous concerts all over Eastern Europe.
He made his London debut in the Wigmore Hall in 1962 receiving outstanding reviews in the press, followed by his orchestral debut in the Royal Festival Hall, with the London Symphony Orchestra under Lorin Maazel.
He made his U.S. Debut with the Chicago Symphony at the invitation of Sir George Solti. He performed on all five Continents giving an average of 90 concerts a year with most of the major orchestras, collaborating with conductors like Haitink, Dorati, Barbirolli, Solti, Kondrashin, Boulez, Rattle, Dutoit, Rozdestvensky, Dohnanyi, Colin Davis, etc. He has appeared, among others, at the Edinburgh, Luzern, Cheltenham, Bath, Hollywood Bowl, Ravinia, Santa Fe, Aspen, Dubrovnik, Prague Spring Festivals. He was a regular soloist at the Henry Wood Promenade Seasons at the Albert Hall and made innumerable broadcasts for the BBC. His exceptional rich repertoire, also for chamber music, includes several master pieces of the 20th Century, he gave world-and national premiers of Lutoslawski, Penderecki, Schnittke, Maxwell Davies, Tippet Violin Concertos under the baton of the composers. His numerous gramophone recordings include several award winners: Cecielia Prize, Grammy nomination, Record of the Year, etc. Gyorgy Pauk is considered one of the most authentic Bartok interpreter and expert of Bartok's music worldwide. He retired from the podium, after over more than five decades, playing his last farewell concert with the Budapest Festival Orchestra under their conductor Ivan Fischer in Budapest in 2008.
Gyorgy Pauk is now professor at the Royal Academy of Music in London, where he conducts a "Performers Class" with selected young talents from all over the world. His guest Master Classes included visits in the US at Curtis, Peabody, Yale, Cleveland, Oberlin, Manhattan School, San Francisco, and Juilliard School in New York as well as in China, Japan, Israel and all over Europe. He is often invited to Juries of the major International Violin Competitions.
Gyorgy Pauk has received several public honours in Britain and Hungary and is Honorary Professor of the Franz Liszt Academy in Budapest.
He was awarded an Honorary Doctorate by the University of London in 2016.
He has been playing on his MASSART Stradivarius violin, of 1714, the Master's Golden Period.
Born in Mexico City, Adrian Justus began playing the violin at an early age, taking lessons from Prof. Vazka, Yuriko Kuronuma and Stanislav Kawalla. Quickly winning numerous competitions in his native country.
He then studied with Zvi Zeitlin at the Eastman School of Music (USA), where he was awarded a Performer's Certificate for his exceptional musicality, unanimously recommended by the string faculty.
One of only four violinists enrolled in the prestigious Pinchas Zukerman Performance Program at the Manhattan School of Music, where he obtained his Masters Diploma in Music.
Adrian has performed at world-famous venues, including Carnegie Hall, New York, Tokyo's Suntory Hall, Muziekgebouw Hall in Amsterdam, Prohibited City Concert Hall in Beijing, The Tel Aviv Museum of Art, Prague Castle Spanish Hall, Bellas Artes Hall, Sala Nezahualcóyotl in Mexico City, and in London's Wigmore Hall and the Barbican Center as part of the Janacek Festival.
As a virtuoso soloist, has performed with numerous orchestras, including The Philharmonia Orchestra in London, The Kyoto Symphony in Japan, Jerusalem Symphony Orchestra, Sinfonica Nacional de Mexico, and the Prague Festival Orchestra, among others.
Adrian has also studied composition, having written several works for his instrument, including original cadenzas for the Mozart Concerti.
His several CD's include a Carlton Classics release of the Sibelius Violin Concerto with the London Philharmonia Orchestra, the Brahms, Mozart and Manuel Enriquez Concerti with the Querétaro Philharmonic, a CD including violín and piano music called 'Obsesion' as well as así como un disco para violín y piano llamado "Obsession" as well as a CD of contemporary chamber music entitled "Tapestry".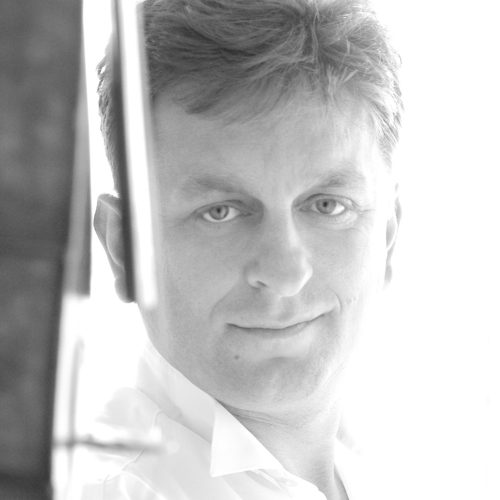 Started his first viola classes in his birthplace (Skopje-Macedonia), where he went on to "Ilija Nikolovski Luj" music school. His mentor there was Prof. P. Nikolov. His further studies were at the Faculty of Music Arts in Skopje, where his mentor was Prof. L. Gospodinov. He graduated in 1989. He continued his postgraduate studies for viola at the same faculty, finishing in 1999. Except his postgraduate classes he also had a master class course in the Chigana Academy in Sienna, Italy in 1994/95 in Juri Basmet's class. After finishing his studies, he started working in the Macedonian Philharmonic Orchestra. During the 80's he was the leader of the viola group in the Orchestra of Youth Music Room in Skopje, which was conducted by A. Surev.
Blerim Grubi had many appearances as a soloist and member of all kinds of chamber music ensembles. In doing so, he was active in Kosova and Macedonia's cultural life. Some appearances that are worthwhile mentioning are: recitals in the "Days of Music" festival and the FAM festival in Skopje in 1989. In the same year, Blerim Grubi was the representative from Macedonia in the young string instrument player's meeting that took place (at the federal level, of ex-Yugoslavia) in Osijek at the "Franjo Krežman" concert. He took part in the concert dedicated to UNICEF in Skopje, with a recital. He also had recitals in the "Summer of Skopje" and "Summer of Ohrid" international festivals.
1999 meant a special year in Grubi's involvement in music (as it was for all other artists of that region) as culture life of the region was stabilized. During that time, Grubi had solo concerts with Tirana's String Orchestra in Tetovo and Skopje, which were conducted by A. Leka, and another one in Prishtina, which was conducted by R.Tiseo.
During the last few years, Grubi had some solo concerts, among others with the Chamber music Philharmonic Orchestra (Skopje), conducted by B.Canev and String Orchestra of Kosova's Philharmonic (Prishtina), conducted by Le Fi Fi. In Detmold (Germany) he had a concert with Detmold's Chamber music Ensemble and soloist E.Fischer. This year he performed as a soloist with Macedonia's Philharmonic Orchestra, conducted by B.Canev. In the "Days of Music of Macedonia" he had another solo performance with the Philharmonic Orchestra, which was conducted by C. Van Alphen. Blerim Grubi took part in important music activities in Kosova, especially after 1999, when the cultural life took off. In cooperation with S.Badivuku, From 2000'—2018', Grubi worked with some outstanding musicians in chamber ensembles and String Trio Kosova such as: Pavel Vernikov, Boris Previsic, Kevin Kenner, Roland Xhoxhi, Lejla Haxhiu-Pula, Xhevdet Sahatçiu, Arian Paqo, Antonio Gashi and Aristidh Prosi,Derek Han, Matthew Barley, Dino Mastroyiannis, Boris Previsich, ,Pierluigi Camicia,Francesco de Zan,Bertrand Giraud, Alfredo Oyaguez, Desar Sulejmani ,Driton Gaxha,Yesim Gokalp, Stephen Prutsman, Frank S.Dodge Naomi Niskala Alexander Sitkovetsky(Spectrum Concerts-Berlin)
He recorded two album cd's for viola and piano (2006 and 2013). He was invited by the University of Colombo in Paris-France (2012/2013), he is invited to teach at the masterclass for viola. He has also interpreted in the famous concert hall of the Berlin Philharmony with the organisation of Spectrum Concerts, and the hall of Ankara at the Philharmony of Turkey.
From 1989—2004 was violist/leader of Macedonian Philharmony.He is also a member of the Kosova's "String Trio", one of the founders of Kosova's Philharmonic Orchestra andVice -president of the ArsKosova foundation- a foundation that promotes new talents and organizes musical activities in Kosova as well as board member of Kosova KamerFest(2000-2016)& ArsKosova Music Competition for youth(2003—2016) founder of the Albanian Music and Ballet Artists' Society in Macedonia as well as founder & president of the Multi Kulti festival in Skopje.
Blerim Grubi is also the co-founder and member of the Committee for the scholarships for Albanian students in Macedonia.
From 1994 is Viola professor at University of Prishtina .Porfessor of Viola in State University of Tetova from 2004, as well as Viola leader of Kosova philharmony form 2000—2012.
In 2016 he receives the "Presidential Medal of Merit" from the President of Kosovo, for the contribution given to Kosovo for Culture and Education.
Penny performs as recitalist and chamber musician in festivals and series throughout Europe and the UK. With Ostara Chamber Players she plays regularly in a series in London collaborating with musicians such as Richard Lester and Sacha Rattle. She performs all over the world with a wide variety of ensembles and orchestras and has had a long association with the London Symphony Orchestra and Orchestra of the Age of Enlightenment. Earlier in her career she was Co-Principal with Amsterdam Baroque Orchestra from 1990 to 1995 and a member of London Mozart Players. Penny has recently recorded Bach suites 1-3.
Penny teaches at Wells Cathedral School, one of the UK's five specialist music schools, attracting students internationally. Many of her students go on to win scholarships to the major conservatoires in London, Europe and the USA. She is regularly invited to give Performance Classes to undergraduate and masters students at the Royal Academy of Music in London and was for many years Professor of Cello at Royal Welsh College of Music and Drama in Cardiff. She coaches on the Orchestra of the Age of Enlightenment Academy scheme for young professional musicians.
Penny is also a dedicated chamber music teacher, both as part of her work at Wells and in London where she co-directs con spirito chamber music Sundays (www.conspirito.co.uk) together with pianist Tamar Andrusier.
Penny studied the cello with Ralph Kirshbaum, whilst taking a degree in Russian at Cambridge University, and as a postgraduate at the Royal Northern College of Music. She was awarded a Countess of Munster scholarship to study with Marc Johnson of the Vermeer Quartet in the USA where she was a finalist in the Chicago Symphony Orchestra's concerto competition. She completed her studies in Moscow with legendary Russian teacher Natalya Shakhovskaya.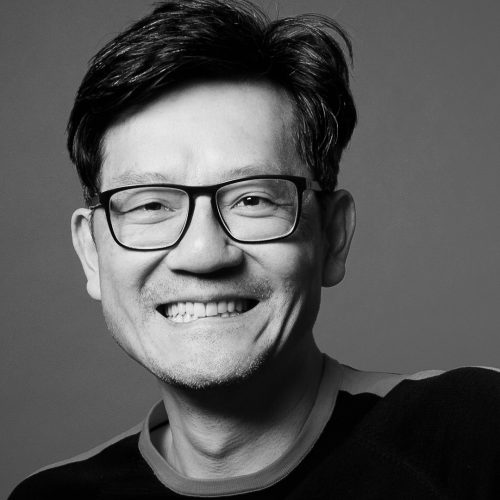 Enthusiasm for the unknown and constant research distinguishes Wen-Sinn Yang as one of the most versatile cellists of the present day. His performances not nly revive the music of nineteenth-century cello virtuosos such as Adrien François Servais and Karl Yulievich Davydov, but also introduce his audiences to such modern composers as Aribert Reimann and Isang Yun.
Alongside his activities as an internationally renowned soloist under conductors including Sir Colin Davis, Lorin Maazel, Mariss Jansons, Shiao-Chia Lü, Grzegorz Nowak, Daniel Klajner, Yukata Sado and Michael Hofstetter and with such orchestras as the Bavarian Radio Symphony Orchestra the Shanghai Symphony, the NHK Tokyo, the Royal Philharmonic Orchestra and the Russian State rchestra of Moscow, Wen-Sinn Yang is also a highly sought-after chamber music partner.
His mastery and technical skill is not only strongly expressive but also articularly
sensitive, which continues to open up ever-new listening perspectives.
Wen-Sinn Yang's wide-ranging repertoire is documented on more than 30 CDs. These include not only the principal works for violoncello by Boccherini, Haydn,
Beethoven, Schubert, Saint-Saens, Lalo, Tchaikovsky and Dvořák, but also compositions by Henri Vieuxtemps, Frank Martin, Leonid Sabaneev and Sofia Gubaidulina. Many of these are distinguished as premiere recordings.
Yang, in cooperation with Bavarian Television, recorded the six solo suites of J.S. Bach in 2005. This DVD, released by Arthaus, was praised by critics for its profound awareness of historically informed interpretation performed on modern instruments.
Yang has been Professor of Violoncello at the Academy of Music and Theatre in Munich since 2004 and also regularly conducts international master courses.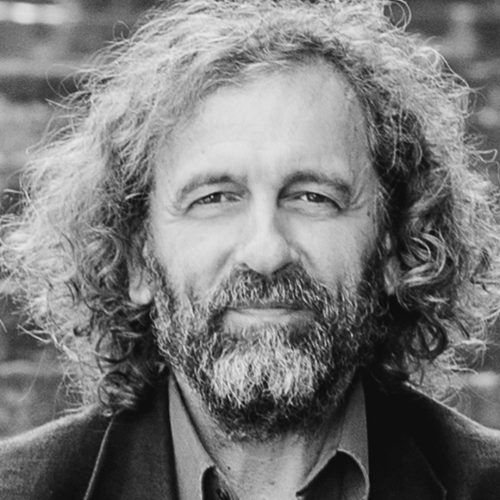 Varga István a Liszt Ferenc Zeneművészeti Egyetemen ( Mező László), a Belgrádi Zeneakadémián ( Viktor Jakovcic), valamint a Párizsi Konzervatóriumon ( Maurice Gendron) tanult. 1999-ig Jugoszláviában élt, ahol a Belgrádi és az Újvidéki Zeneakadémián tanított. Megalapította a Camerata Academica kamarazenekart és a Goldberg vonóstriót, melyeket Jugoszlávia vezető együtteseiként tartottak számon. Fellépett az összes jelentős fesztiválon, valamint minden jelentős zenekarral a volt Jugoszlávia területén. Neves jugoszláv zeneszerzők írtak, ajánlottak neki műveket (Despic, Eric, Suklar, Stefanovic). Elnyerte a Jugoszláv Zeneszerzők Egyesületének Díját és a Szerb Művelődési Egyesület aranyérmét, ami az ország legmagasabb szakmai kitüntetése.
1999-ben áttelepült Magyarországra, ahol jelenleg a Liszt Ferenc Zeneakadémia gordonka tanára. Tagja az Auer triónak Fülei Balázzsal és Kováts Péterrel, valamint állandó kamarapartnere Csalog Gábor zongoraművésznek.
Szólistaként fellépett a Budapesti Tavaszi Fesztiválon, Budapesti Őszi Fesztiválon, az 'Arcus Temporum' Pannonhalmi Művészeti Fesztiválon, a Nemzetközi Bartók Szemináriumon és Fesztiválon, valamint a Magyar Rádió, Telekom és a Weiner-Szász zenekarokkal. Továbbá fellépett Franciaországban, Angliában, Hollandiában, Ausztriában, Törökországban, az Egyesült Államokban és Oroszországban olyan jelentős hangversenytermekben mint a londoni Wigmore Hall, Queen Elizabeth Hall, párizsi Salle Gaveau és a moszkvai Rachmaninov terem.
Kamarazenészként fellépett többek között Valerij Affanasijev, Konstantin Bogino, Fejérvári Zoltán, Ian Fountain, Erika Geldsetzer Keller András, Rohmann Imre, Aleksandar Madjar, Albert Markov, J.M.Philips-Varjabedian, Pavel Vernikov, Marine Yashvili művészekkel.
Lehetőség kamarazenekarban való részvételre július 30. és augusztus 4. között a fesztivál karmesterével, Max Noéval és tanítványaival. A kamarazenekarban való részvételi szándékodat a jelentkezési oldalunkon jelezheted. A zenekarral kapcsolatban a jelentkezési határidő lejártával tudunk megerősítést adni és további részleteket közzétenni.
Közösségi eseményként, amelyhez minden zenész csatlakozhat, július 30. és augusztus 4. között délelőtti kórust tartanak. Hisszük, hogy jó együtt kezdeni a napot! Az időtartam minden reggel 9 órától kezdődően 30 perc lesz.
Concerto verseny szólistáknak
Szeretnénk lehetőséget biztosítani a fesztivál egy kiváló hallgatójának, hogy az augusztus 3-i zárókoncertünkön egy teljes versenyművet eljátsszon egy kamarazenekarral/együttessel. Az előválogatóra az alább felsorolt művekből készüljenek az első két tétellel!
Opera ária verseny énekeseknek
Az énekesek számára külön áriaverseny lesz. A győztes a barokk vagy klasszikus korszak bármelyik áriáját választhatja, amelyet az augusztus 3-i zárókoncerten ad elő. Az áriát fesztiválunk kamarazenekara kíséri majd. Kérjük, hogy egy Mozart-áriával és egy tetszőleges Schubert- vagy Schumann-lírával készüljenek!
Karmesterverseny
A karmesterverseny győztese lehetőséget kap arra, hogy egy művet vezényeljen a zárókoncertünkön. A kamarazenekar létszámát a jelentkezési határidő lejárta után fogjuk megerősíteni. Kérjük, készüljenek Beethoven op. 21, op. 36, op. 55 szimfóniáiból bármelyik tétellel!
Verseny zeneszerzőknek
Egy, a fesztivál ideje alatt elkészült kompozíciót a gálakoncertünkön mutatnak be az Altalena Ensemble zenészei. Versenyünkre szólóműveket, duókat vagy triókat várunk. A fesztivál ideje alatt megírt vagy elkészült műveket július 30-ig kell benyújtani. A kompozíciókat három szakemberből álló zsűri fogja értékelni.
A versenyek dátumai: július 29. és 30.
A verseny fordulói nyilvánosak lesznek. A győztesek gálakoncertjére augusztus 3-án este 8 órakor kerül sor.
A verseny valamennyi fordulóját professzionális korrepetitor kíséri. (Kivételt képez Beethoven 2. szimfóniájának bármely tétele a karmesterversenyen: ez trió formációban szólal meg.)
Egyágyas: 20.000 HUF/fő/éj
Kétágyas: 12.500 HUF/fő/éj
Háromágyas: 11.000 HUF/fő/éj
A spa és wellnessközpont használatát az ár tartalmazza a tartózkodás ideje alatt.
svédasztalos reggeli: 4.250 Ft/fő
svédasztalos ebéd: 7.500 Ft/fő
védasztalos vacsora: 7.500 Ft/fő
A Globall Hotel menüje mellett ajánljuk a Csehülünk éttermet, amely az iskolával szemben helyezkedik el, és napi menüt is kínál kedvezményes áron.
Budapestről a Széll Kálmán térről 22-30 percenként regionális busz jár Telkibe. (Utazás időtartama kb. 30 perc.)
Margaréta Panzió, Budakeszi
Zöld Relax Apartment, Budakeszi
Keszi Panzió, Budakeszi
Pergola Panzió, Budakeszi
Lemondás esetén a kurzus díjának 50%-a kerül visszatérítésre.
A szállásdíjat csak érkezéskor kell majd kifizetni.